Dallas sniper shootings: Thousands call for Black Lives Matter to be recognised as terror group
White House petition comes after five police officers shot dead during protest by the group.
More than 4,000 people have signed a White House petition urging the US Federal Government to formally recognise the Black Lives Matter (BLM) campaign as a "terrorist organsiation". The calls come as five police officers were shot dead by snipers during a BLM protest in Dallas on 7 July.
The petition was started one day before the shooting, however, it gained popularity following events in Dallas. Anyone aged 13 or older can sign a petition on the website and the White House will respond to the request should it gain 100,000 signatures by 5 August.
The creator of the petition, identified only as Y.S., wrote: "Terrorism is defined as 'the use of violence and intimidation in pursuit of political aims'. This definition is the same definition used to declare Isis and other groups as terrorist organisations. Black Lives Matter has earned this title due to its actions in Ferguson, Baltimore, and even at a Bernie Sanders rally."
The petition does not elaborate further on the actions of the BLM campaign, however, it urges the Pentagon to classify the group in the same category as the Islamic State (Isis) terrorist organsiation. It notes that this needs to be done "on the grounds of principle, integrity, morality and safety".
One of the police officers killed during the shooting has been named as 43-year-old Brent Thompson of the Dallas Area Rapid Transit (Dart) team. He is the first officer to have been killed in the line of duty since the department formed in 1989.
A Dart spokesperson said: "As you can imagine, our hearts are broken. This is something that touches every part of our organisation. We are grateful to report the three other Dart police officers shot during the protest are expected to recover from their injuries."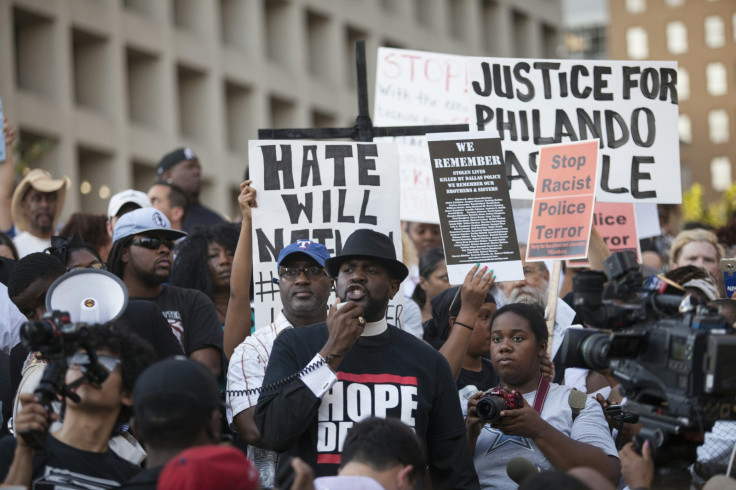 The BLM protest was sparked by the shootings of Philando Castile and Alton Sterling by police in Minnesota and Louisiana. It remains unclear who is behind the shooting of police officers at the event, however, three suspects are in custody. They are said to be refusing to cooperate with the police.
Castile was shot by a police officer in Falcon Heights on 6 July during a traffic stop. His girlfriend, Lavish Reynolds, live-streamed the aftermath of the shooting as her boyfriend bled to death in the driver's seat. Sterling, 37, died from gunshot wounds to the chest and back one day earlier after being apprehended by police in the state's capital Baton Rouge.
There were more than 1,000 fatal shootings by the police in the US last year, with black men killed in disproportionate numbers.
UPDATE [11.27am GMT on 11 July 2016]: Petition for Black Lives Matter to be recognised as terrorist group reaches 85K signatures.
© Copyright IBTimes 2023. All rights reserved.