Daredevil season 2 will take things up a notch and introduce two new anti-heroes — Elodie Yung's Elektra Natchios and Jon Bernthal's Frank Castle aka The Punisher. Their arrival will make things difficult for Hells' Kitchen vigilante Matt Murdock aka Daredevil.
The first look of the characters has already been released, so fans can expect a premiere date for season 2 and a trailer in 2016.
According to showrunner Doug Petrie, season 2 of the Netflix series will be fast paced. The premiere episode will open with an action scene and immediately introduce The Punisher. Petrie told Entertainment Weekly: "The advantage of any sequel is you can dive right in. We hit the ground running and then we ran as fast as we f***ing could."
As fans know, Castle is an ex-Special Forces soldier with a tragic past who becomes a New York vigilante. He has the same mission as Murdock (Charlie Cox), except that he uses guns instead of beatdowns and resorts to killing criminals unlike Murdock. The ethical conundrum — whether Punisher is hero or a villain — is open to interpretation.
Petrie teased: "Viewers watching the show will be rooting for this guy with a gun but we're also going to force people — the way we force Matt — to second guess themselves."
"Taking lethal justice into your own hands in America in 2015 is tricky s**t. We have not shied away from the rich complicated reality of Now. If you've got a gun and you're not the police you're going to incite strong feelings. We're stirring the pot and we're aware of the headlines where we live and we're trying to get people to think," Petrie shared.
Co-showrunner Marco Ramirez added: "He has a different moral code. Matt is a devout Catholic — and you rarely see a character who's a devote anything on TV. Frank has Hammurabi's Code. It's like letting a great white shark into the water."
Actor Jon Bernthal also weighed in on The Punisher's role and said: "People have been coming up to me on the streets of New York saying 'Do not mess this up.' This character has resonated with law enforcement and military. He's brought the war home with him in the worst possible way. And the best thing about him is that if he offends you, he just doesn't care."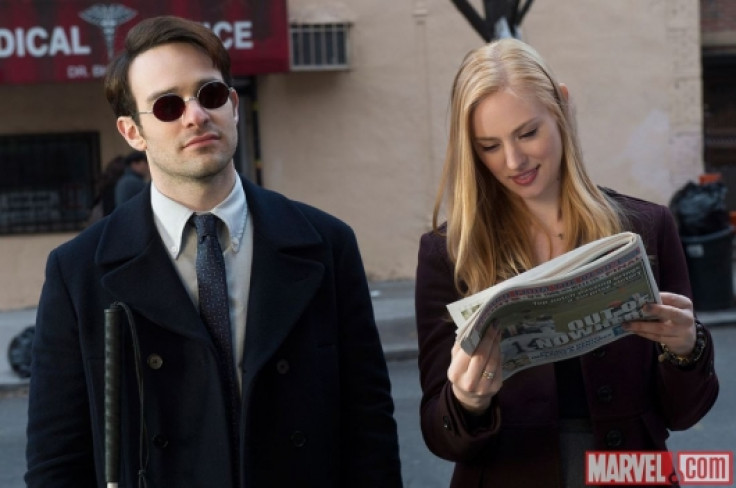 Daredevil season 2 will also feature a lot of intimate scenes as Murdock gets closer to Karen Page, and Elektra makes her presence felt in Hell's Kitchen. Petrie said: "Matt's a deeply moral complicated guy and she's just the best bad girlfriend you can possibly have. She does everything wrong and attractive, she's his id, the wild side. Matt is always taming his wild side. Elektra just lets it out. He's both repulsed and deeply drawn to that."