The CW has released a new trailer for the second half of The Flash season 2. The promo teases the return of notorious speedster Reverse Flash aka Eobard Thawne, and the introduction of many Earth 2 characters like Killer Frost and Barry Allen.
The series has gone on a mid-season break and will return with all new episodes on 19 January at 9pm EST on The CW Network. Here are a few things to expect next in the series:
1. Actor Matt Letscher will return as Reverse Flash in the 11th episode of The CW series which is aptly titled The Reverse-Flash Returns. Executive producer Todd Helbing, who penned the episode featuring Letscher's return with Aaron Helbing, told EW: "His impossible return to Central City puts a member of the S.T.A.R. Labs team in unexpected danger, forcing Barry to make a life-changing decision."
2. Actress Danielle Panabaker who plays the good doctor Caitlin Snow, will turn to the bad side. A new trailer shows her dressed as Killer Frost, as she declares, "It's so much more fun to be bad." Previously leaked set images showed Panabaker filming for the show in Killer Frost costume.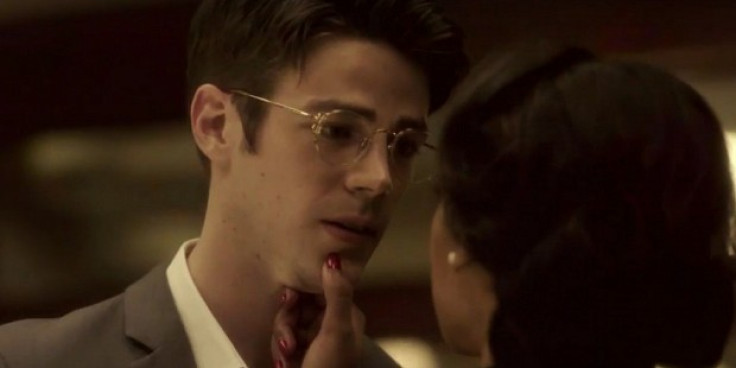 3. Earth 2 Barry Allen and Iris West makes an appearance in the trailer. Iris tenderly touches his chin as they gaze upon each other in a way that hints that they have a deep relationship.
4. More time travel and Earth 2 scenes are coming on the show: The promo hints at Barry and Harrison Wells and Cisco preparing for a travel as Harrison Wells tells them, " Up is down, black is white, do not get distracted by anything you see on the way."
5.The mid-season premiere episode is titled Potential Energy in which Zoom will kidnap Barry's girlfriend, Patty. The promo video shows Harry giving Barry some advice and says: "If Zoom finds out who you care for, who you love, he will take them away from you." Will Patty die?