Teen Wolf season 5 returns after a long hiatus this Tuesday, 5 January, at 9pm ET on MTV. In Episode 11, titled The Last Chimera, Sheriff Stilinski's life will be in grave danger because of a mysterious infection.
The official synopsis reads as follows:
Scott and Stiles try to learn what is behind the mysterious infection that is killing the town sheriff.
Although Scott McCall and Stiles Stilinski will be working together, that doesn't mean all is well between the two. Tyley Posey who plays Scot teased that his character and Stiles are kind of at each other's throats at this point and it's the peak of their conflict.
In the trailer for season 5B premeire, we see Stiles punching Scott. Posey explained Stiles's aggression and told fans at New York Comic Con: "Stiles is going through a lot so Scott kind of lets him take out his aggression. Scott can take a punch, you know? He doesn't care. He's like, 'It's okay, man. Beat me up. Take it out on me.' So he lets Stiles take it out on him a little bit."
Creator Jeff Davis also teased differences between Scott and Stiles in episode 11 in an interview with The Hollywood Reporter.
Davis revealed: "What's next is partly a long road to recovery for Scott and Stiles' (Dylan O'Brien) friendship — it's not going to be easy. They're not all going to come back together in episode 11. What we're planning is a season of rebuilding. Our theme for season 5B is resurrection, so we're going to be bringing the band back together, as they say, and it's all going to be on Scott's shoulders. "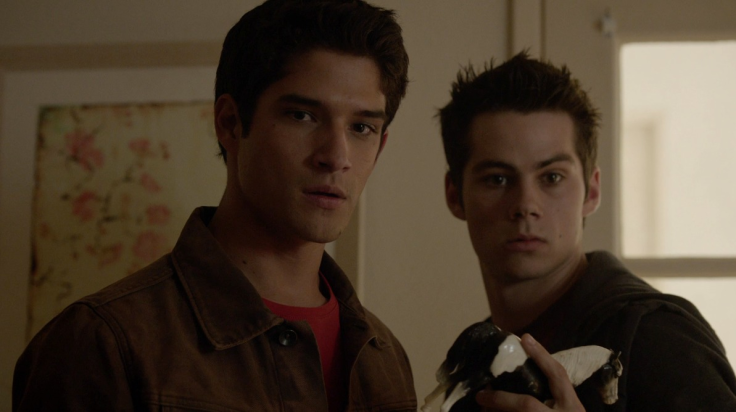 "He's got to learn from his failures — it's up to him to give them hope again, as Melissa (Melissa Ponzio) tells him. Scott and Stiles both [will also try to] rebuild their relationships — Stiles and Malia [Shelley Hennig] are essentially broken up, Scott and Kira [Arden Cho] have been torn apart — and we'll see if they can get back together, " the creator added.
Jeff also spoke about the sheriff's fate and teased: "Episode 11 [which is the premiere of the second half of season 5] deals with whether he survives or not. We'll see Scott and Stiles fighting for Stilinski's life. The gashes delivered to him in episode 10 become a big problem in episode 11."
Previously, MTV had announced that a six-minute Teen Wolf season 5 episode 11 footage will be aired at midnight on 31 December.