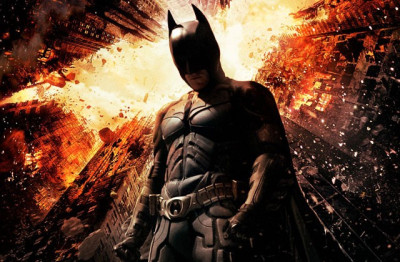 As the countdown starts for the release of the highly anticipated Dark Knight Rises, early reviews suggest that director Christopher Nolan may have bucked the trend and created a perfect trilogy.
The final chapter in Nolan's Batman series, which is released in the UK on 20 July, sees Christian Bale don the cowl for the last time as he takes on Tom Hardy's threatening, muscle-bound terrorist Bane.
The cast is buoyed by the inclusion of Anne Hathaway as Selina Kyle, better known as Catwoman, while Michael Caine, Morgan Freeman and Gary Oldman all return.
The film looks set to be a financial smash, no matter the critical reception. In fact the BFI Imax in central London has sold out on almost all Batman screenings until September.
Despite the good early press, Nolan must be aware that the third film often represents the stumbling block for a film series. Sam Raimi's Spiderman series was the most recent to fall at the third hurdle, while the original Batman series hit the buffers at 1995's Batman Forever.
Nolan drew critical acclaim for his dark reboot of the comic book series with 2005's Batman Begins, before building on that popularity with the epic, record-breaking success of The Dark Knight in 2008. Early signs suggest he has avoided the usual pitfalls of too many enemies and the lazy 'bigger is better' escalation.
Nolan has made it clear that, whatever the reaction, this will be his last Batman film, but it remains to be seen if he's pulled off the perfect trilogy.
IBTimes UK presents a list of some of the other great film trios: