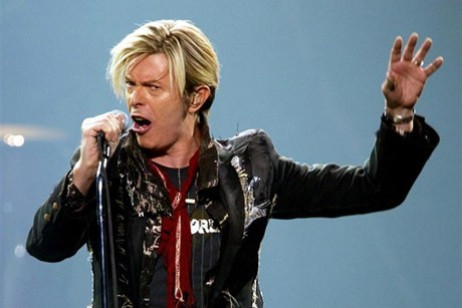 Legendary singer David Bowie has celebrated his 66th birthday by releasing his first single for a decade, ahead of the release of a new album in March.
The track Where Are We Now? has been relased on iTunes in 119 countries at a cost of 0.99p, with the follow up album The Next Day - his 30th studio recording and last since 2003's Reality - set to be released by the singer in two months' time.
The announcement of his comeback was made via his official website, which was re-launched for the occasion, and included a video of his latest single.
His son, film director Duncan Jones - formally known as Zowie Bowie - also announced the news via Twitter.
In a series of tweets, he said: "So... First off, its midnight in NY. That means, a HUGE HAPPY BIRTHDAY is in order to my very lovely, very talented dad!
"Been ten years since his last album...so you better get to iTunes.
"Would be lovely if all of you could spread the word about da's new album. First in ten years, and its a good 'un! (sic)"
Bowie, who shot to fame in the 1960s, has been out of the public eye recently and has not performed live since 2006. He turned down the offer to appear at the opening ceremony for the London 2012 Olympic Games despite a personal plea from Danny Boyle.
A spokesman for Bowie said: "Throwing shadows and avoiding the industry treadmill is very David Bowie despite his extraordinary track record that includes album sales in excess of 130 million not to mention his massive contributions in the area of art, fashion, style, sexual exploration and social commentary.
He added that Bowie was the sort of artist who "writes and performs what he wants when he wants".
The video for Where are we now? is accompanied by a video directed by Tony Oursler, which alludes to Bowie's time in Berlin, when he recorded his much-loved song Heroes.
"He is seen looking in on footage of the auto repair shop beneath the apartment he lived in along with stark images of the city at the time," the spokesman added.