Mariah Carey called off her engagement with James Packer after dating for nine months, following a fight during their Greece holiday. However, talk show host Wendy Williams has blamed Carey's "diva antics" for their split.
Williams told Entertainment Tonight, "Because of Mariah's diva antics, I want to send her a box of cats, because with an attitude like that, no man is going to stick around. They'll go out with you, but it's not going to last. No man wants all this all the time. Tone it down. Put on a t-shirt. Get the wings. Eat with your fingers."
Williams believes that Carey needs to find the right person who will put up with her "mess." The 52-year-old host said, "I don't think Mariah needs to change who she is, but she needs to find the right person who would put up with that mess. Bad for her love life, but great for our watching."
Carey is reportedly keeping the $10m (£8.1m) engagement ring that Packer gave her when he proposed back in January, but Williams thinks otherwise.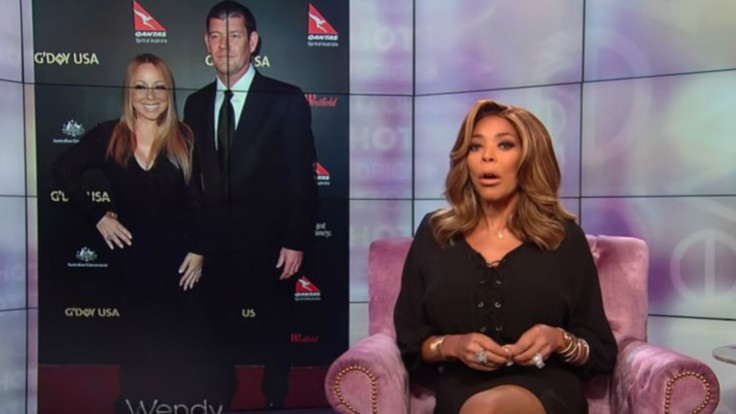 She said, "I don't think she should keep it in ring form or even in whole form. What she should do is take a hammer and crunch it up at the jeweler store and make a really beautiful pair of cat eye glasses. You know? Bedazzle them. Or how about a dog collar? Or maybe a collar for one of the cats? They're going to need to look beautiful, because that's all she's going to have to keep her warm at night."
Following her split, Carey has been spotted on several dates with her backup dancer, Bryan Tanaka, further fueling romance rumours. Most recently, the duo were spotted on a dinner date at Berry's Cafe in West Hollywood.