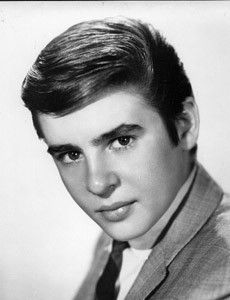 Davy Jones, the teen idol of the 1960s and 70s pop band The Monkees, died on Wednesday after suffering an apparent heart attack at his home in Florida. The 66-year-old musician is survived by his wife Jessica Pacheco and four daughters from previous marriages.
"[We] have been informed of the death of Mr Davy Jones. The medical examiner's office will take jurisdiction and a possible autopsy will be performed and evaluation of the circumstances of death and medical information," an official from the medical examiner's office for Martin County is quoted as saying in The Guardian.
Jones was born in Manchester, England and was the lone British member of the popular NBC comedy series The Monkees, which was based on a fictional pop group. It was inspired in part by the Beatles' film "A Hard Day's Night" and aired for 58 episodes from 1966 to 1968. The band members included Micky Dolenz, Michael Nesmith and Peter Tork who created "magic" with several hits including "I'm a Believer" and "Last Train to Clarksville".
A Los Angeles Times report charts the rise and fall of The Monkees, pointing out that a young Davy Jones (18) was among the guest performers at the 9 February recording of The Ed Sullivan Show... the date when Beatlemania was introduced to the world.
"Ward Sylvester, the executive producer of The Monkees, was my manager at the time. We looked for different types of guys to be part of his idea for this TV show," Jones is quoted as saying, on his official Web site, "Then Micky, Peter, Mike, and I were put together in one scene and everyone said, 'That's it ... magic! We'll use you four!'"
Check out some photos of Davy Jones through and The Monkees through the years...