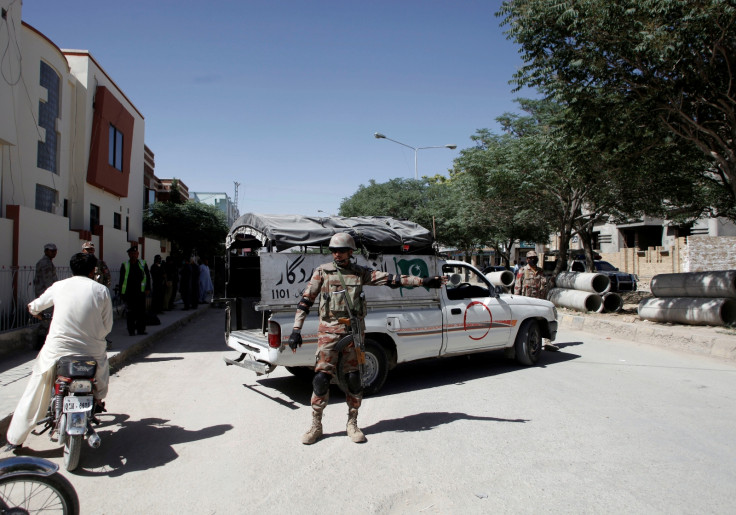 At least eight people have been killed and 16 others injured when a deadly blast ripped through a police station in Pakistan's Quetta city, the capital of the restive Balochistan province. Among the dead and wounded were civilians as well.
The Office of the Inspector General of Police (IGP) was targeted in the car bomb attack early on Friday, 23 June, confirmed security officials. The car was stopped by security guards when it attempted to enter the police compound, say local reports. However, authorities have not officially commented on the exact nature or the cause of the blast yet.
"CCTV footage of the site will be used to determine the cause and nature of the blast. This road sees a lot of traffic and movement but the time of the blast was not a rush-hour so we are not sure of the target," Deputy Inspector General of Police, Abdul Razzaq Cheema, told reporters.
Cars and windows in the locality have been damaged by the powerful explosion. Injured victims have been taken to Quetta's Civil Hospital, where an emergency has been declared. Rescue measures are underway to ferry the injured victims to medical facilities.
No gunfire was reported following the bombing. Forensic experts are already at the blast scene as part of the initial investigation.
"[When the car was to be stopped] that is when the blast took place. There was no exchange of fire, but it's possible that law enforcement agency personnel may have fired into the air," Anwar ul Haq Kakar, a spokesman for the Balochistan provincial government, told Geo News.
Police have cordoned off the area around the blast zone as security has been beefed up. The locality where the explosion took place hosts key government offices and there was already a high-security alert in the area. Balochistan Chief Minister Nawab Sanaullah Khan Zehri condemned the attack.