Friend of Munich shooter arrested after allegedly planning school attack
Police found knives, school plans, and explosive materials in 15-year-old's room.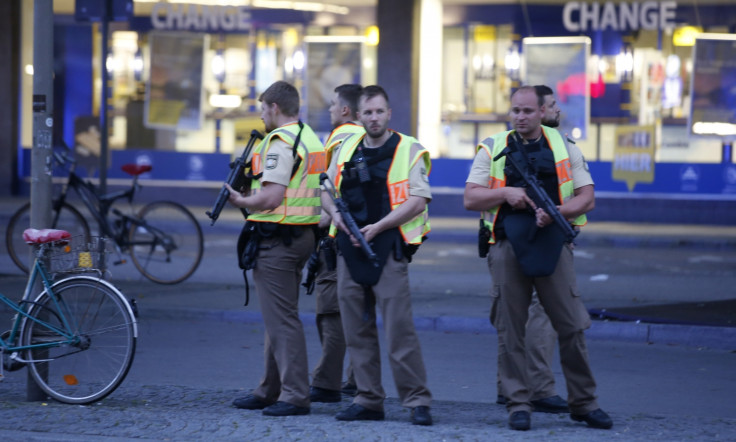 A 15-year-old boy was arrested in Baden-Wuerttemberg on suspicion of planning to carry out a school shooting, police said.
The boy had reportedly been in contact online with Ali David Sonboly, the 17-year-old who shot dead nine people then killed himself in Munich on Friday.
Police said on Wednesday that Sonboly, a German citizen of Iranian heritage, was a far-right extremist, who boasted of sharing the same birthday as Adolf Hitler.
Officers had been alerted to the 15-year-old's plans by a private individual, who had been carrying out independent research on Sonboly. The individual found drawings and photos published by the 15-year-old suggesting he was planning an attack, Baden Wuerrtemberg police said in a statement.
In a search of the youth's home in Ludwigsburg, near Stuttgart, officers found "extensive evidence, including a larger number of small-calibre cartridges, several knives and daggers, evacuation plans of his school, and a large amount of chemicals, materials and instructions for making explosives," police said in a statement.
Under interrogation, the boy admitted that he had planned an attack, but had changed his mind and did not intend to carry it out.
The boy is being held at a youth psychiatric facility.
© Copyright IBTimes 2023. All rights reserved.