A deaf man has hit out at a Spanish hospital after he was made to wait for almost seven hours in the emergency waiting room as staff repeatedly called his name on the public address system.
Juan Jose Aguilera criticised Torrecardenas Hospital in Almeria in a Facebook video post after the distressing visit on Wednesday 2 August.
He told staff he was deaf when he arrived at the hospital at 11am with an inflamed foot, following a recent operation, according to Spanish site 20 Minutos.
But staff at the hospital did not come and get him when it was his turn to be treated. Instead, he was called on the speaker system installed in the waiting room until it was assumed that he had disappeared from the facility.
Eventually, at around 5.30pm, he enquired as to what was happening and the hospital realised their mistake. His foot was now in a considerably worse state than it had been when he arrived.
Aguilera was so upset by his treatment that he filmed a video accusing the hospital of a dereliction of their duties and urging them to take better care of deaf patients in the accident and emergency wing.
He communicated his complaints through hand written placards, which he showed towards the camera.
"Provide less wards for only a single person to give birth and do more to adapt hospitals for disabled people," he wrote.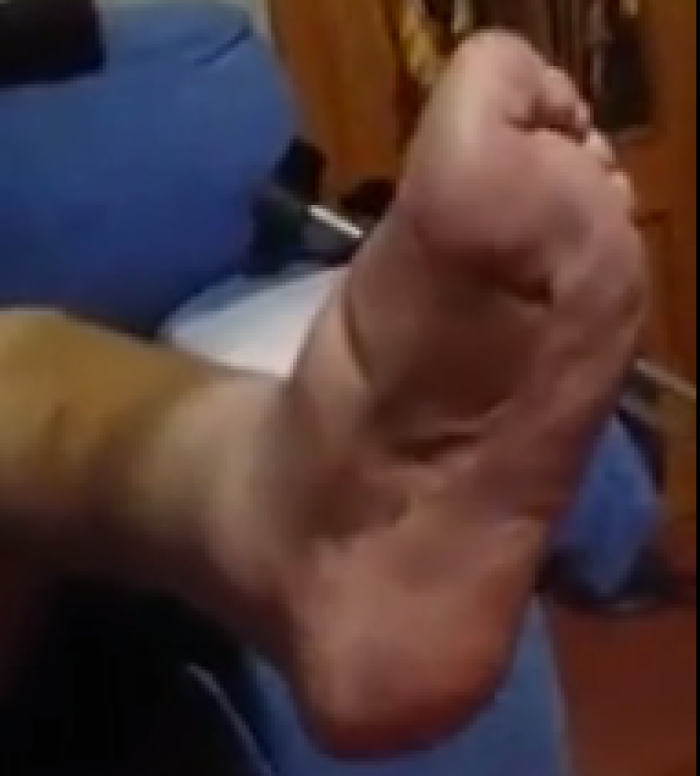 He also presented his badly swollen left foot and ankle in the video, which was uploaded to Facebook by Marea Blanca Almeria.
Aguilera urged people to share the video so that other deaf people would have better experiences than him at the hospital in the future.