Lorry drivers and tourists using the channel tunnel crossing are facing huge delays as Eurotunnel and police deal with aftermath of migrants storming the train terminals.
Eurotunnel has warned of delays up to an hour after hundreds of migrants attempted to get into the tunnels on the Calais side and cross over to the UK.
The service provider has said that the migrant activity has led to cancellations, meaning less trains running and a build up of traffic on the UK side.
Increasingly chaotic attempts by migrants to leave Calais via the tunnel left one teenage boy dead. Kent police have confirmed that the body was found in a loading bay of a Eurotunnel train at the Channel Tunnel terminal in Folkestone at 4:30 am on 23 July.
Eurotunnel's director of public affairs, John Keefe told IBTimes UK that hundreds of migrants were storming Eurotunnel terminals in France on a nightly basis and were trying to get into the UK by any way they could.
"They try by any means possible. They try to get on to trucks, they try to get to the terminal through the perimeter fences, they are trying to get to the trains so they can jump on to them or they are trying to get onto the platform so they can climb on to trucks that are already through the border controls," he explained.
"The desperation of these people is such that they don't see the risk as significant since they have already crossed the Sahara, they have already come across the Mediterranean. To them the goal is in sight so they will take risks that people normally wouldn't consider," he said.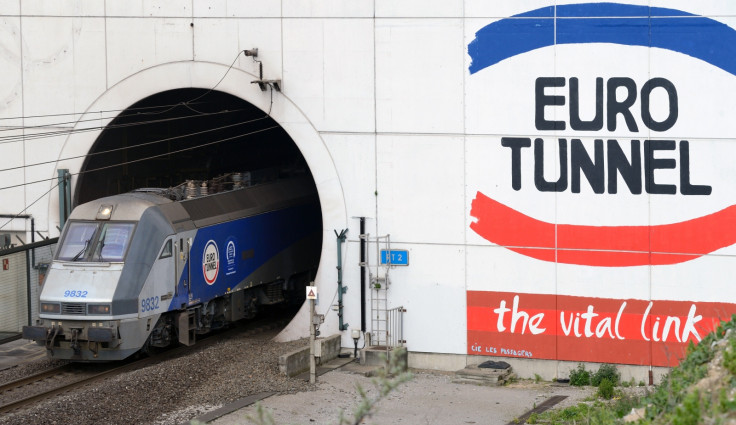 Keefe said the sheer numbers of the migrants meant Eurotunnel and law enforcement on both sides of the channel were overwhelmed.
"On the basis of the law of averages some of them will get caught but there aren't enough resources in the area to stop them all so some of them will inevitably get through," he said.
"We are saying to the governments that they have to remove this issue from the region. They have got to stop the flows of people coming and we have got to remove the 5,000 people in the region," he added.
Keefe said the increased number of migrants meant the situation would continue to deteriorate and more delays would be inevitable.
Delays are also being caused by policing measures involved in Operation Stack whereby Kent police have closed the M20 coast-bound between Junctions 8 and 11 to allow lorries to queue.
Operation Stack is likely to have a knock-on effect and lead to increased congestion on the A20 as well as other local roads.
Kent Police have said "Motorists are therefore asked to consider if their journeys are absolutely necessary, and if so, whether alternative routes can be taken."