Eurotunnel, the French company that owns and operates the channel tunnel between the UK and France, has said it wants the British and French governments to pay €9.7m (£6.7m, $10.5m) in costs related to the migrant crisis in Calais.
The transport company saw overall costs jump by 10% and said that could partially be contributed by thousands of migrants fleeing from war and poverty in countries including Sudan, Eritrea and Syria, because of the extra security needed and disruption to traffic.
The company reported a €2m loss in its MyFerryLink division, which operates the ferry between Calais in northern France and Dover in Kent.
"The high concentration of migrants in the Calais area has caused, and may continue to cause, disruption to traffic and additional security costs for the Fixed Link segment," the company stated. "The group is taking the measures necessary to ensure the continuity of its services and the availability of its installations.
"Nevertheless, if this situation continues, or even intensifies, during the second half of the year without the French and British authorities taking the necessary measures incumbent upon them, it could affect the group's traffic and expenditure for the 2015 financial year."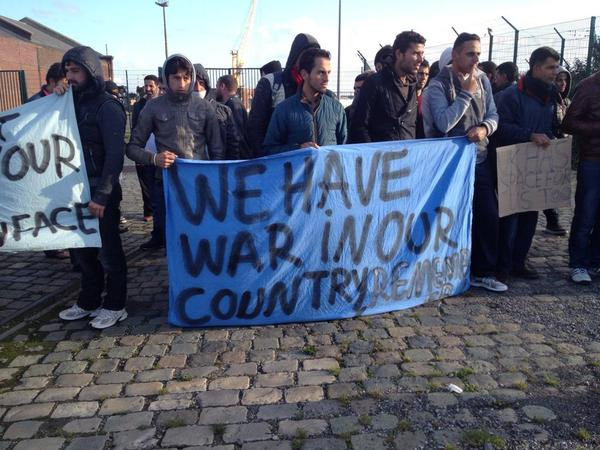 In June 2015, the crisis in Calais, where thousands of migrants sleep outside and in tents in an open field dubbed "the jungle", caused major disruptions for the company.
Eurotunnel estimated that €14.4m of costs are directly related to the disruption caused by the crisis. The UK government has already agreed to pay €4.7m, and a remaining €9.7m has been requested from the Intergovernmental Commission.
Despite the problems in Calais and major disruptions caused by striking Eurotunnel workers, the company reported a rise in overall revenue and profit, as traffic saw a strong increase.