The death of HTC: The slow and painful demise of a once great smartphone brand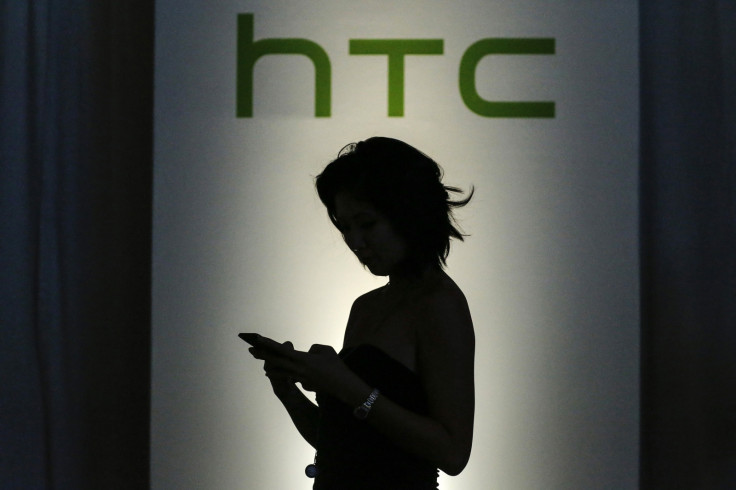 The demise of HTC's smartphone division has been writ large for some time. But after the release of its latest financial results, it is safe to say the end is very near, and it is now simply a matter of when rather than if. HTC's stock price closed on Thursday (6 August 2015) at its lowest point in a decade.
The company, seen as one of the early pioneers of the smartphone, has slipped out of the list of top 10 phone makers globally. In its results for the second quarter of 2015, it slashed sales estimates for the coming quarter by almost 50% and predicted a loss five times higher than analysts were expecting. One figure more than any other in the company's financials indicates the real trouble that HTC is in. Entitled Inventory Turnover Days, the figure indicates how many days it takes for the company to sell its entire inventory. A lower figure is clearly better, particularly in the smartphone market, where a six-month-old device is often seen as obsolete.
HTCs Inventory Turnover Days figure for this period came in at 83. (In a stark contrast, the same figure for Apple was 15.) This means that it takes HTC almost three whole months to shift its stock. And what it also means in real terms is that HTC is simply unable to get people to buy its phones – in particular its flagship HTC One M9 smartphone, which went on sale in April of this year.
The problem for HTC is not that it makes terrible smartphones, but that it has no identity and is getting lost in the ever-increasing sea of smartphone manufacturers.
The only company currently making any significant money from smartphones is Apple. Samsung has seen its smartphone market share, and profits, slide precariously in the last 18 months, and the hundreds of other manufacturers out there are seeking out ever narrower margins. LG's latest financials showed that it earned less than 1p for every phone it sold in the second quarter of 2015 – an indication of the cut-throat nature of the market at the moment.
Where did it all go wrong for HTC?
HTC started out life making white-label devices for companies such as Palm and HP before deciding that it wanted a part of the fame and glory for itself. As the Android-powered smartphone revolution exploded at the end of the last decade, HTC was right there in the vanguard, leading the way. In 2011, it even charted above Apple as the number one smartphone brand in the US.
But then things started to go wrong. At the premium end of the market it was squeezed out by Samsung and Apple, while at the budget end it was seeing its profits eroded by Chinese upstarts including ZTE and Huawei. It could not match the marketing budget of Samsung – and frankly, no one could – and its smartphones were not offering anything unique enough to simply stand on their own merits.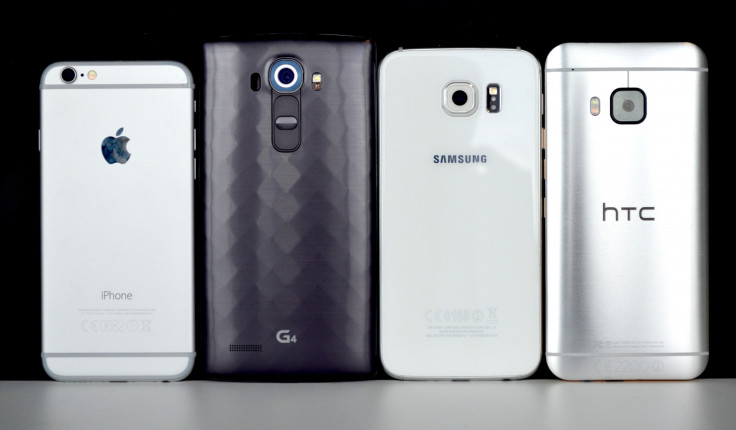 Three years ago, it went back to the drawing board and launched the HTC One to widespread critical acclaim. The phone was beautifully designed and on a par with the iPhone in terms of build quality and looks. And, as HTC was eager to remind everyone, it won many industry awards. The problem was that, relatively speaking, no one actually bought it.
Reports suggested that three months after launch, HTC had racked up five million sales – the same figure that Apple's iPhone 5 notched up in its opening weekend, and just half the number of Galaxy S4s Samsung sold in its first month on sale. Three years down the line and HTC is nowhere. It's One range has stagnated, and its Desire brand of smartphones are simply lost amid the sea of similar devices from nimble and flexible startups that are producing smartphones with unique features at a price that HTC cannot match.
A fashionable and trendy phone for Christmas
In July of this year, HTC launched four new smartphones under its Desire brand, but you would be forgiven for not noticing. The Desire 626 is the most interesting of the lot, and I am testing it at the moment, but HTC cannot tell me how much it will cost or when it will be launched. The phone replaces last year's Desire 620, but when I went to find some reviews of that smartphone, I struggled.
Most articles I found are simply previews of the device, while the one review I did find from Expert Reviews lamented what it called the phone's "poor screen and mediocre battery life". TechRadar's admission – that it had attempted to review the phone twice, but on both occasions the review units failed – suggests there are deep-rooted problems at the heard of HTC's smartphone operation.
HTC is clearly in trouble. Its smartphones are not selling, it is failing to innovate at the premium end of the market and its mid-range and budget smartphones are failing to cut the mustard. So what is the solution? According to the company's co-founder and chairwoman Cher Wang – who recently took over the CEO role from Peter Chou – the solution is to cut jobs, "rethink its smartphone strategy" and "optimise its portfolio".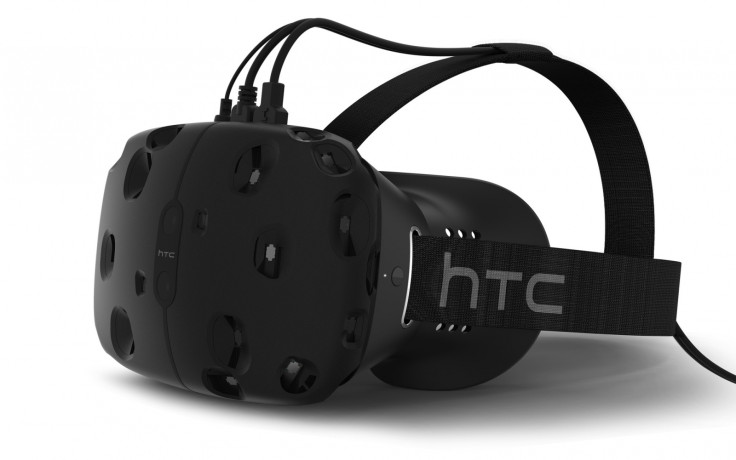 Is the Vive VR headset the future for HTC?
HTC
It intends to do this by launching a "fashionable and trendy phone" in time for Christmas, Wang told investors on Thursday (6 August 2015). This smacks of desperation from a company that's out of ideas and grasping at straws.
The company has made some moves outside of smartphones in recent months, specifically with its partnership with Valve in the Vive VR headset, which does look like a potentially profitable route to explore.
The company also announced the Grip fitness tracker in partnership with Under Armour at Mobile World Congress in March. However, it has since announced that the product will no longer come to market, asserting instead that it would be continuing development in the wearables and fitness markets.
Where HTC's future lies is uncertain, but what I think most people would now say is that smartphones is no longer the way forward.
© Copyright IBTimes 2023. All rights reserved.