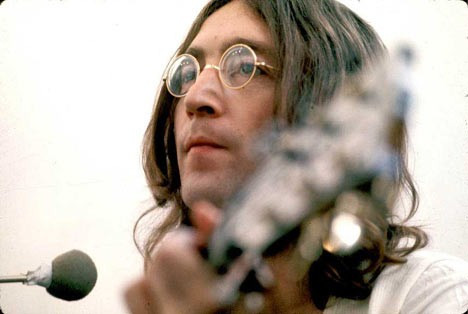 Around 600 guitarists gathered in the Indian town of Darjeeling to play John Lennon's 'Imagine' in tribute to the 23-year old gang-rape victim who died of her injuries on 29 December.
The town in the eastern state of West Bengal, which is popularly known for its tourism, hosted the guitarists who hope their music will spread "peace and promise" in the country.
The group of guitarists arrived in the hill-town three weeks after the tragic incident, which enraged thousands across the country.
"The song is so inspiring. It talks about a universe without any boundaries. The tribute was a gesture on our part to show that we are with the victim's family in their hour of unimaginable sorrow," one of the festival organisers, Sonam Bhutia, told the AFP.
"We chose this song because it talks about hope, peace and promise," Bhutia added.
Bhutia and his fellow organisers initially hoped to create a world record by bringing over 700 musicians together in a simultaneous rendition of Imagine during the Darjeeling Tea and Tourism Festival.
The town, which is placed between India and Nepal, is well-known for its tea as well as its strong association to western music.
Tributes have been pouring in from across the country for the victim of the gang rape, which took place on 16 December. Scores of people have been holding candle-light vigils both in New Delhi and across the country since the death of the 23-year-old student paramedic.
The six alleged perpetrators of the attack are due to face trial shortly, with police demanding the death penalty for the five suspects above the age of majority.