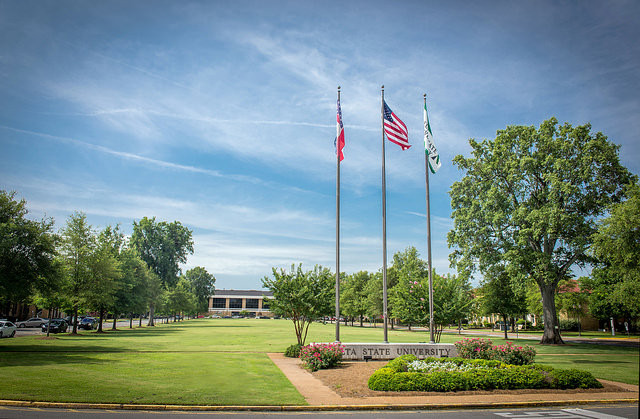 Delta State University in Cleveland, Mississippi, is on lockdown with an active shooter on the loose.
The university has confirmed one fatality, who Cleveland Police Department said had been taken to hospital. Bolivar County Coroner Dr. Nate Brown told the Clarion-Ledger that a male professor in his 50s was shot dead in his office. Authorities are withholding his identity until his next of kin have been informed.
University authorities warned all students to take "immediate lockdown action" at 10.40 am local time, and said the shooter had been spotted on campus near Jobe Hall.
No description has been released of the suspected shooter.
Delta State turns 90 years old this year and has a student body of more than 4,000, according to its website. The university is near the Arkansas Mississippi state line.
SCHOOLCAST: An active shooter has been spotted on campus near Jobe Hall. Please take immediate lock down action.

— Delta State (@DeltaState) September 14, 2015