Demands by Appelbaum supporters to shut down Tor would 'risk lives'
Proposals to take Tor offline for 24 hours have been met with a negative response online.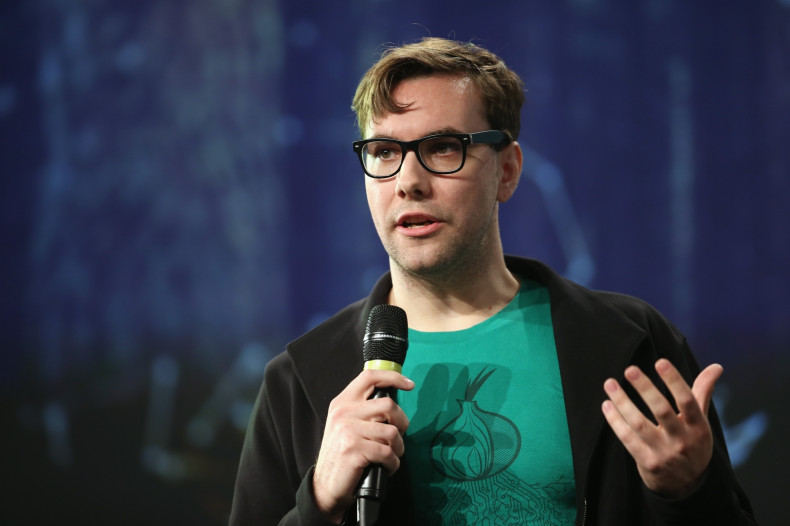 The Tor Project, responsible for managing the Tor network used by digital activists, journalists and those in countries with heavy internet censorship, has hit out at "supporters" of Jacob Appelbaum and slammed proposals for a 24-hour 'strike' aimed at taking the system offline.
Previously, a statement appeared on GhostBin making a series of 16 'demands' on the Tor board of directors and touting the idea of shutting down the network to protest the handling of a sexual misconduct investigation into Appelbaum, a prominent community member who recently left the Tor Project amid a wave of controversy.
"Appelbaum's supporters are trying to shut down Tor and risk the lives of journalists and activists. However, it doesn't seem to be going that smoothly," Kate Krauss, director of communications and public policy for the Tor Project, told IBTimes UK.
"Despite the backlash that is happening because we ejected an [alleged*] sexual abuser from our midst, we're doing pretty well as a group," Krauss continued. "For me, it's been interesting to have a front-row seat to this phenomenon that I have only read about before, where people actually try to smear rape survivors.
"We're a diverse group of developers based all over the world who code to keep people safe and anonymous on the Internet, that hasn't changed. We're also a movement of thousands of relay operators and other volunteers who are keeping people safe. That also hasn't changed – and more and more people are starting Tor relays every day."
In a separate message, the Tor Project said: "The people pushing for Tor Strike are not associated with Tor."
The GhostBin statement, which has been met with an overwhelmingly negative response, pleaded for users of Tor to not use the platform for an entire day on 1 September. It also called for the resignation of current executive director Shari Steele and criticised the alleged hiring of a former CIA staffer.
"This is a call to dissolve the project"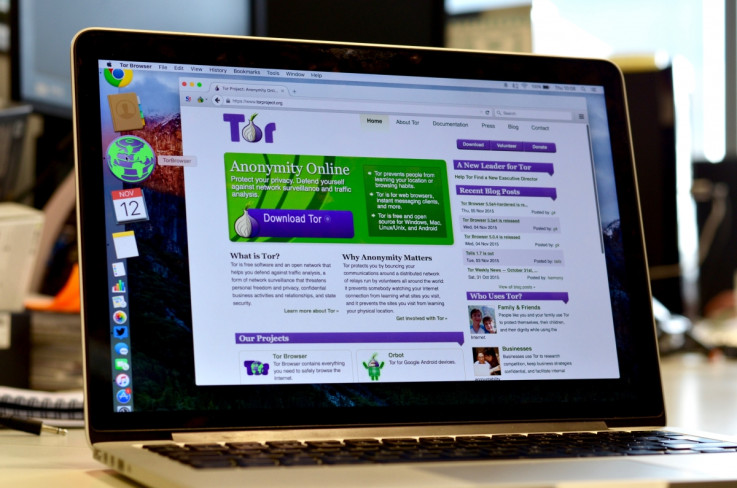 The Tor browser is used by privacy-concious users across the globe to surf the web anonymously
IBTimes UK
Despite the strike proposals gaining little support from the wider community, some prominent voices have noted there are legitimate concerns at play. Shava Nerad, a former executive director of the Tor Project, said the demands were tantamount to "a call to dissolve the project".
In a statement posted in response to this publication's coverage, Nerad said: [The strike is] a culture-jamming monkey wrenching set of demands that is not a discussion, but simply adding heat to an already overheated conflict spiral."
She continued: "I am not happy about what is going on at Tor either. I am not happy about the current administration. I am not happy about the grievance process, and I am not happy about how we got to that point. I am not happy that a CIA staffer got on staff without being vetted, either. But this is not the way you deal with 'building trust' – you can't build trust with a corpse. It's just not useful."
Referencing one explicit demand for the Tor Project to "sever all ties" with the intelligence community, Nerad noted that some of the most well-known figures associated with privacy and whistleblowing have come from this background, including Edward Snowden, Chelsea Manning and Thomas Drake.
"The US intelligence community is plainly not monolithic," she said. "We usually don't get to see how diverse opinions are on the inside until someone breaks and leaves as a whistleblower [...] the community is being played."
Back in July, the Tor Project released an official report 'confirming' sexual misconduct accusations against Appelbaum, who has previously worked with whistleblowing outfit WikiLeaks.
"Several experienced unwanted sexually aggressive behaviour from him," wrote current executive director Shari Steele at the time. "Some of those incidents have been shared publicly, and some have not. The investigation also identified two additional people as having engaged in inappropriate conduct, and they are no longer involved with the Tor Project."
*Appelbaum has continued to deny any wrongdoing, branding the allegations a "calculated and targeted attack."