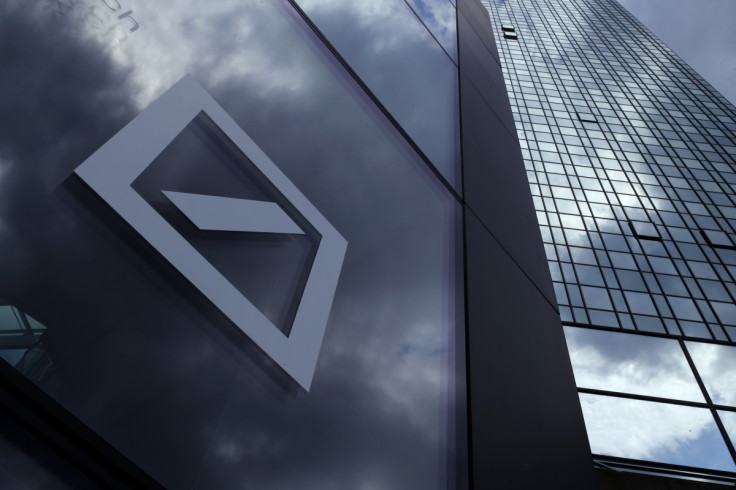 Moody's Investors Service has downgraded Deutsche Bank's credit ratings on 23 May. The rating agency said this was amid the challenges the German lender faces in turning around its loss-making business.
"Deutsche Bank's performance over the last several quarters has been weak, and substantial operating headwinds, including continuing low interest rates and macroeconomic uncertainty, will challenge the firm," Moody's explained. It added that "[Deutsche Bank] is unlikely to achieve its targeted profitability improvements unless there is a material and sustained improvement in the operating environment."
The senior unsecured debt rating of the bank was lowered from Baa1 to Baa2, which is just two levels above junk grade. The long-term deposit rating of the bank was also lowered one level, from A2 to A3.
In 2015, the bank posted its first annual loss since 2008. Deutsche Bank then announced it would cut more than 30,000 jobs over the next two years as part of a restructuring strategy, initiated by chief executive John Cryan. The German lender had then also announced that it would exit from 10 countries including, Argentina, Chile, Peru, Mexico and Uruguay, in an attempt to turn the company around.
However, this turnaround plan faces challenges from external factors such as decline in global trading and investment banking business apart from a continued fall in interest rates across Europe and Asia. This has resulted in the bank's net income declining by about 61% in the first quarter, putting the company at risk of another annual loss.
Peter Nerby, a senior vice president at Moody's, said, "The plan they're trying to execute is a good plan for the bondholder in the long run, but they face some pretty challenging headwinds when you look at the current operating environment. They're working on it, but it's tougher than it was."
However, Moody's said the bank's rating was now stable because of long-term benefits to creditors if its turnaround plans prove successful. Bloomberg quoted Marcus Schenck, the bank's CFO, as saying in a statement, "All key ratings remain investment grade. And they remain in 'A' territory in our counterparty risk assessment and long-term deposit rating, which are most important for our clients".
During a conference call, Schenck argued that while the "challenging operating environment" acted as a hurdle for its turnaround plan, the management team was "focused on doing the heavy lifting for Deutsche Bank, particularly in 2016."