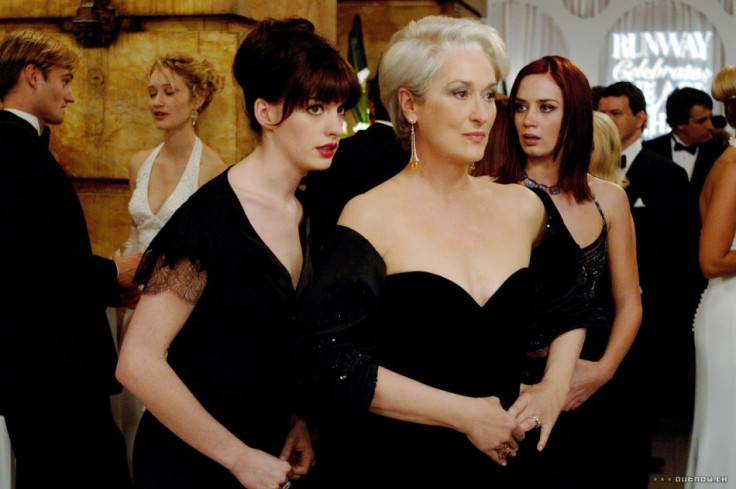 The author of The Devil Wears Prada has confirmed that she will release a sequel to the bestselling book next year.
Lauren Weisberger has revealed that she is penning a sequel to the 2003 bestseller, titled Revenge Wears Prada: The Devil Returns.
According to Entertainment Weekly, the sequel, which is set eight years after the events depicted in the first book, will follow former magazine assistant Andy Sachs in her new job as a bridal magazine editor.
As the title suggests, Andy is set to cross paths again with her former boss, Miranda Priestly, years after her soul-destroying, life-altering experience of working at Runway magazine.
Andy has since become best friends with her former rival at Runway, Emily, with whom she works at the bridal magazine.
The book will be published by HarperCollins in the UK next April.
HarperFiction publishing director Lynne Drew told the BBC: "I'm thrilled to be once more encountering the world of glossy mags, Miranda Priestly and our favourite heroine, with a novel set to be one of the big summer reads of 2013."
The Devil Wears Prada was adapted into a Hollywood blockbuster, released in 2006 starring Anne Hathaway as aspiring journalist Andy and Meryl Streep as the omnipotent editor Miranda.
Miranda Priestly is widely considered to be a fictionalised version of Anna Wintour, Vogue's editor-in-chief, where Weisberger was once a former assistant.