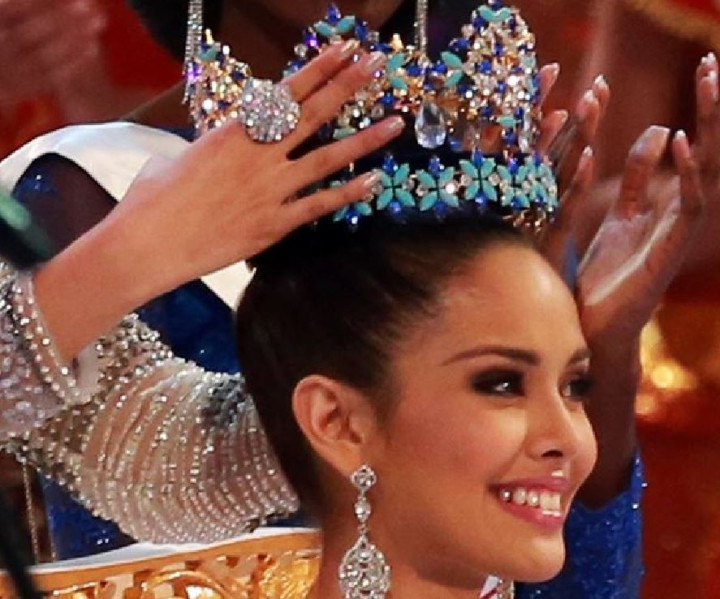 Devina DeDiva, the Facebook user who directed racist comments at Miss Philippines Megan Young after she was crowned Miss World 2013 has reportedly refused to issue a public apology for her remarks.
DeDiva sparked controversy after referring to Filipinas as maids and that "they are poor, smelly from cleaning toilets and uneducated".
"Miss Philippines is Miss World? What a joke? I did not know those maids have anything else in them Ha Ha Ha," she posted on her Facebook account.
According to a tweet from Inquirer Entertainment, a source said Devina "erased her messages." She cannot issue a public apology because "she feels victimised by cyber bullying."
Inquirer continued by claiming that DeDiva "decries cyber-bullying" but "admits posting/erasing message vs PH [Young]".
Several Facebook pages have been created demanding DeDevia apologise for her rude comments, and some users have even made hate videos on YouTube. She has been tagged as "Miss Racist 2013" in one of them.
Meanwhile an American university has denied any ties with any student named Devina DeDiva.
"Manchester University (Indiana, USA) has been mistakenly associated with an individual Devina DeDiva today after she made racist comments regarding the recently-crowned Miss World from the Philippines" the statement on the University's Facebook page read, "To clear up any confusion, the University has confirmed that Devina DeDiva has never been a student at Manchester University (Indiana, USA)."
It was previously reported that DeDiva who had been working an assistant teacher in Singapore lost her job after the school's authourities came across her social media comments.