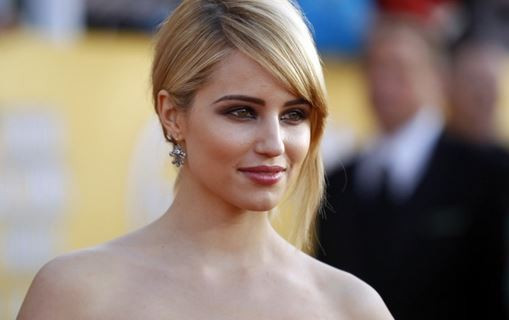 American actress/singer Dianna Agron is reported to have been intentionally excluded from the Glee tribute episode for the late Cory Monteith.
According to Radar Online, the 27-year-old, who played Monteith's on-screen girlfriend before he fell in love with Lea Michele's Rachel Berry, was not in good terms with the show's cast.
"It's shocking, because even though she's not contracted for this season, many other actors returned to pay tribute to Cory…even ones with less of a story connection to Finn than Diana had!" a source said, "Remember, she played his GIRLFRIEND on the series, and was a major part of his storyline."
Adding on, the insider revealed that Michele, and show's co-creator, Ryan Murphy, "intensely dislike Dianna and have both worked to marginalize her as much as possible."
"They never saw her as a team player," the source added, "They simply did not want her sharing the glory for this very special episode."
Murphy recently revealed that performances in the upcoming episode were filled with real emotions for the actor.
"When you write something like that," he said, "there's no right way to do it. So we wrote it. We put people who were under contract to the show in it. And a lot of the actors contacted me and said, I just loved him so much can I just please be a part of it? So we put those people in." A show insider points out that Dianna attended Cory's funeral and is still "very much a part of the Glee family and remains friends with the cast."
Monteith, who played heartthrob Finn Hudson in the hit Fox television series, was found dead in a room at the Fairmont Pacific Rim hotel in Vancouver, Canada. An autopsy revealed that he died of "mixed drug toxicity, involving heroin and alcohol."
Michele met Monteith on the set of Glee back in 2009 but their friendship blossomed into a relationship later.