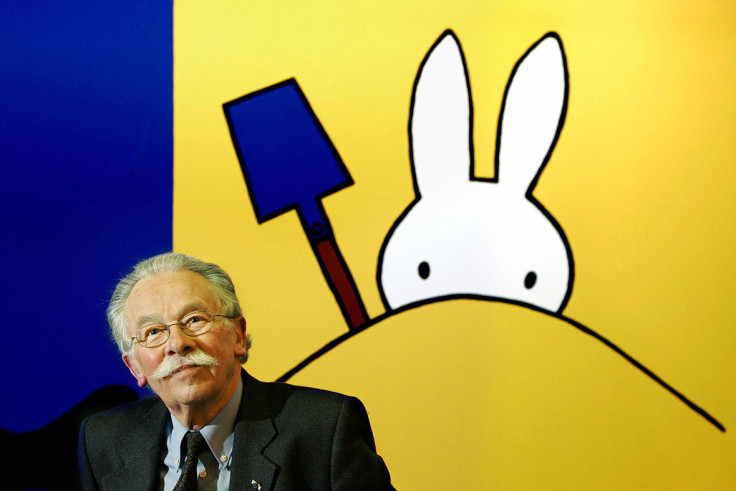 Dutch children's author Dick Bruna has died in his sleep. Writer and illustrator Bruna was known for his iconic creation of the cartoon rabbit Miffy.
The Dutchman won global recognition with his simple illustrations and lovable characters. He sold 85 million books during his lifetime and his work was translated into more than 50 languages.
He published more than 120 different stories with many popular cartoon characters, but his most well-known and well-loved creation by far was the little white rabbit known as Miffy (Nijntje in Dutch). She was given her English name by Olive Jones, the story's first translator.
Bruna's drawings were particular popular in Japan because of their minimalist style.
The Miffy brand is estimated to be worth €300m (£257m, $320m).
Bruna continued to write in his old age, but did not appear in public in his final years. He was 89-years-old when he died.
Dutch Prime Minister Mark Rutte praised Bruna as a "great man and great artist."
The mayor of Bruna's home town, Jan van Zanen said: "Utrecht has lost a great ambassador who received the city's greatest honour, the golden medal, for his 80th birthday. We will miss him terribly."