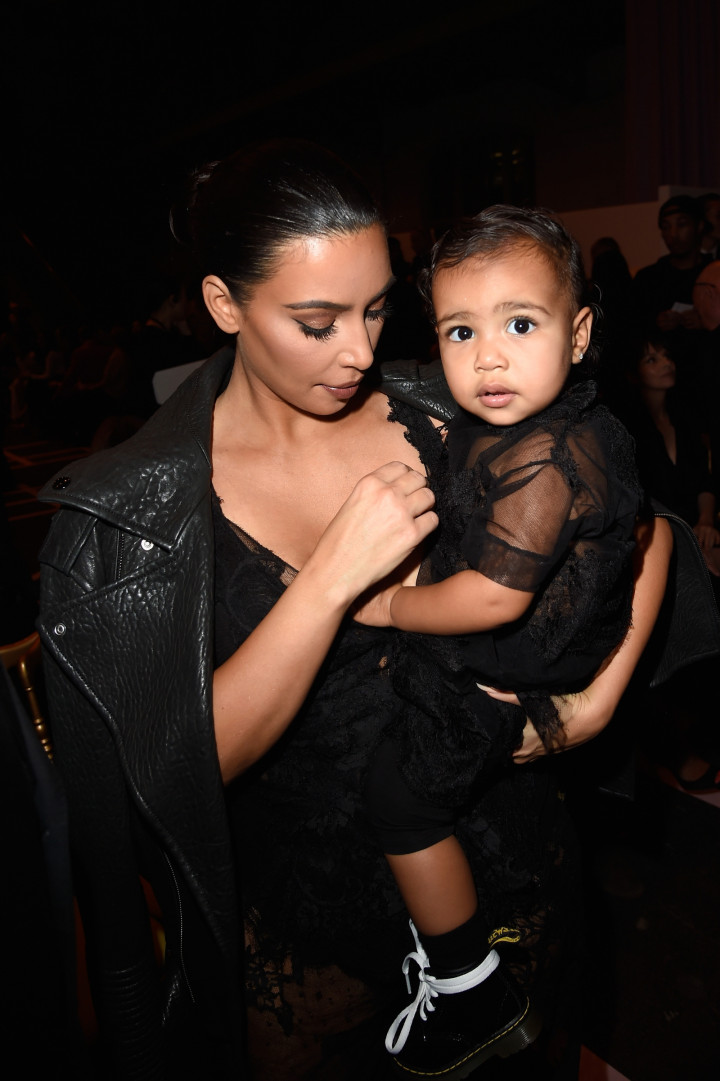 Just days after fans accused Kim Kardashian of dressing her daughter inappropriately, the reality star's parenting skills are once again being called into question.
Kanye West's wife has been branded a "bad mother" after appearing to forgetting their 14-month-old daughter in a Paris hotel.
In a 40-second video posted online, the 33-year-old TV personality is seen leaving her hotel after attending a string of events for Paris Fashion week.
Once she gets to the awaiting car that will transport her to the airport to fly back to Los Angeles, she appears startled as she realises North is not there.
The flustered Keeping up with the Kardashians star then mumbles something to a security guard, who is none the wiser, and simply says, "Did she disappear?"
After realising that Nori must be back in the hotel, she removes her coat and heads back into the hotel before reappearing with her daughter on her hip.
Although some websites has suggested the move was planned so she could get snapped without the baby, it hasn't stopped fans likening Kardashian's apparent forgetfulness to child abandonment in social media posts.
"Nori is a prop to Kim. You don't see Kourtney treating her kids as such you HARDLY see them!" one critic said.
Another wrote: "That outfit was not that cute to be leaving yout baby behind like that to try & show it off !"
A third added: "It's that clear she thought her child was supposed to reach the car before her, but that begs the question why would you want your toddler alone in a van surrounded by strangers?"
Kardashian has not commented on the backlash.