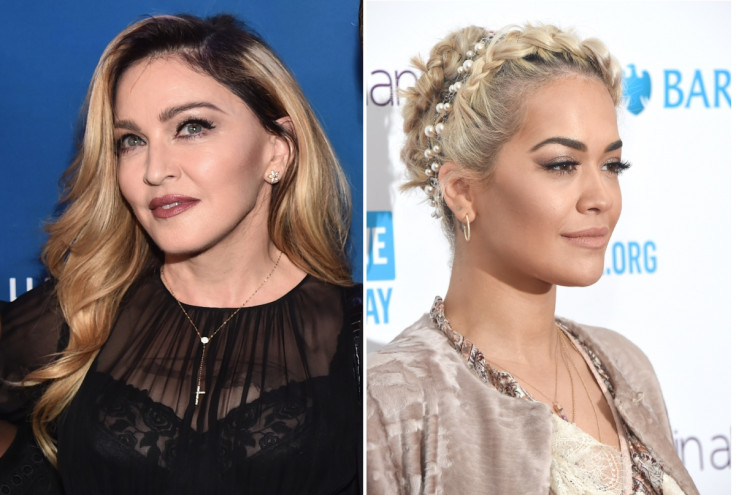 Maybe Madonna is considered the "Queen of Pop", but does that mean that people who meet her need to get down on their knees? Speaking at Glamour's beauty festival which happened on 12 and 13 March in London, Rita Ora talked about her experience of meeting the Material Girl for the first time.
"I was once doing a charity event and I met my idol Madonna, I was waiting for her and I was shivering. And my sister said to me, 'Are you OK? You look really crazy'. And I was like, 'I think I am going to be sick'. And Madonna walks in with lighting all around her," the R.I.P. singer recalled while talking to the audience at the event.
Ora claimed that when she went up to the diva, she made her kneel down while talking to her. "I said, 'Hi, it is so nice to meet you' and she was like, 'This is the lighting here [points to lights]. Can you just kneel down here on the floor'?"
"Can you believe that?" Ora asked, "But that is Madonna and she can do whatever she wants. That was major. Everything is a learning curve."
The 25-year-old did not seem too fazed by the incident though. In 2014, she agreed to be the face of the 57-year-old Black Widow singer's Material Girl clothing collection and more recently appeared on Madonna's Rebel Heart tour for a performance in Berlin in 2015.