Last week, Matthew Williams, 34, killed and cannibalised shop assistant Cerys Yemm, 22, in an appalling attack in a hostel in Argoed, Wales.
Williams was shot by a Taser by police and subsequently died. Friends have since claimed that he was on a cocktail of drugs when he committed the attack.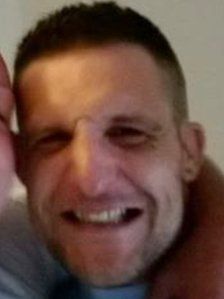 The Sunday Times today quotes one friend, who the paper claims to be a key witness in the case, saying that Williams had taken cannabis, been drinking heavily, and also taken synthetic amphetamine mephedrone – known as "miaow miaow" and "bath salts" – on the night of the attack.
"He had an ounce of miaow miaow on him and at some stage during the night he injected himself," said the man, who declined to be named. "He was also taking large quantities of prescription beta blockers given to him to help overcome his drugs habit."
The paper reports that in a post on his Facebook page Williams' brother, Daniel, wrote "Bath salts make him see things," in a posting that was since removed.
It is not the first time that bath salts have been reported as playing a role in cannibalistic attacks.
In 2012, Rudy Eugene attacked a homeless man in Miami, beating him unconscious in a motorway underpass and biting off most of his face.
Police speculated that Eugene may have been high on mephedrone at the time, and US media reported that the drug could lead to a plague of brutal cannibalistic attacks.
A subsequent toxicology report found that Eugene had no trace of the drug in his system, and the reason for the attack remains unknown.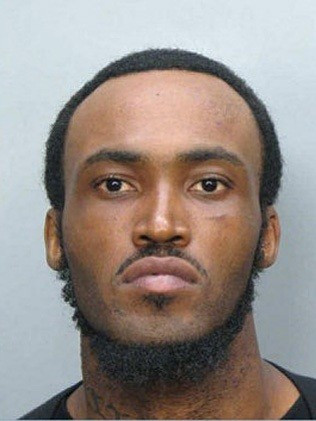 Media coverage about miaow miaow soon faded, and commentators wrote that the feared zombie apocalypse was not likely to happen any time soon, and that the threat of the drug had been overhyped by a sensationalistic media and government keen to scare people away from narcotics.
Some experts though cast cast doubt on the toxicology report, claiming that Eugene may have taken a new version of the drug, which did not show up in tests.
"There are many of these synthetic drugs that we currently don't have the methodology to test on, and that is not the fault of the toxicology lab.
"The challenge today for the toxicology lab is to stay on top of these new chemicals and develop methodologies for them but it's very difficult and very expensive," Dr Bruce Goldberger, director of toxicology at the University of Florida, told CBSN.
Others have testified to the potential devastating effects of the drug.
Dr Drew Pinsky explained on the cable news channel HLN shortly after the Eugene attack, "[Bath salts is] like methamphetamine on crack. It's methamphetamine that quickly pushes people into methamphetamine psychosis.
"Yet, in spite of all of these unpleasant side effects, the power of the drug to repeat the behavior again is so profound that in spite of it being unpleasant, you're driven to do it again and get further into these horrible side effects."
Since 2012, there have been a series of other violent crimes associated with mephedrone.
Only last month, a man accused of murdering a woman whose body was found in Fort Wayne, Indiana, said he was high on bath salts at the time.
With details of the Mathews case still emerging, and the effects of mephedrone little understood, it seems unlikely that the role, if any, bath salts played in Thursday's attack will remain a mystery.