Manchester United's Berbatov Frustrated at Being Benched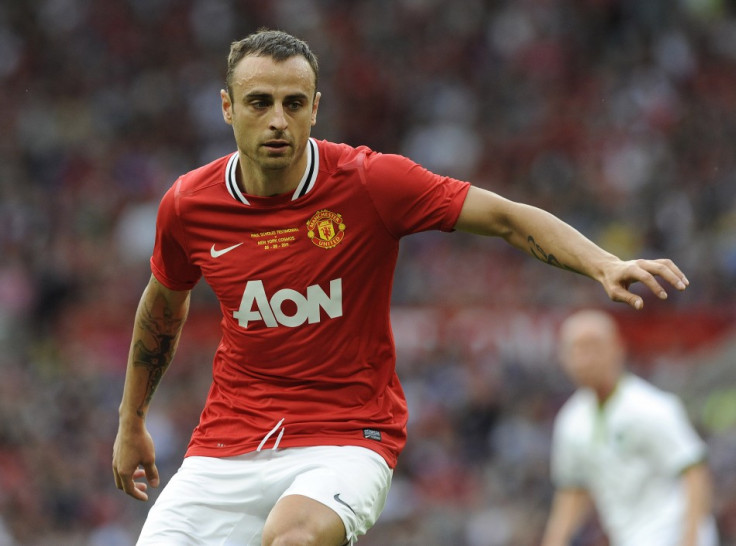 Bulgarian striker Dimitar Berbatov, who has started in just five Premier League games this season, claims it is hurtful to be benched for most of Manchester United's games.
The 31-year-old striker, who transferred for a record £30.75m from Spurs, says he is still fighting for his place and is ready to help the Red Devils secure another Premier League title.
"It's just about being ready. We have a big squad and you know sometimes you are not going to play. It's sad and it's painful but you need to be strong and be prepared for when your team-mates need your help. We are a team and we want to win together," ESPN quoted Berbatov as saying.
However, Berbatov, in spite of playing very few games this season, is the second highest scorer for the Red Devils, along with Danny Welbeck and Javier Hernandez, having netted 10 times.
"Every time I have played I think I have done well. I'm ready and waiting whenever the boss gives me a chance to show my quality and deliver. I want to do as much as I can to help us win the title," he added.
Meanwhile, Manchester United boss Sir Alex Ferguson labelled his side's 3-1 win over Tottenham as "pivotal" and said he felt there were more twists and turns to come, as the title race enters the home stretch.
"I am pretty sure we will experience some hectic finishes this March, as the pace hots up with the finishing line in sight. But I think we can count on the players getting to grips with the situation," ESPN quoted Ferguson as saying.
Berbatov will be hoping that the hectic run-in his manager speaks of will provide him with a chance to cement his position in the side. United are currently atop the Premier League, after the weekend's 2-0 win over West Brom. Former leaders and cross-town rivals Manchester City, meanwhile, suffered a 0-1 reverse against Swansea City.
© Copyright IBTimes 2023. All rights reserved.