Poverty, gender discrimination and domestic drudgery in the northeast Nigeria could coerce women to join Boko Haram militants as the authorities in the country have failed to improve the situation, analysts said on Monday, 5 December.
Rights groups, including Amnesty International, have claimed that hundreds of girls and women have been kidnapped by the Islamist militant group Boko Haram and used as sex slaves, cooks and suicide bombers. In April 2014, the extremist group had abducted over 300 girls from a school in Chibok in Nigeria's Borno state. Some girls managed to escape their captivity soon after the kidnapping while negotiations are ongoing for the release of other girls.
Yet, some women, especially from the Muslim-majority northeast, have chosen to join the jihadist group in hopes of a better life after getting frustrated by poverty, gender discrimination and deep-rooted patriarchy, an International Crisis Group (ICG) report said.
"For some women trapped in domestic life, Boko Haram offers an escape. But this reflects a huge abyss of desperation among women ... and a failure of society in the northeast," Rinaldo Depagne, West Africa project director for the ICG, told the Thomson Reuters Foundation in Dakar, Senegal.
According to a study published in October, women in Boko Haram often get senior positions such as fighters, recruiters, intelligence operatives, and researchers, which makes them feel powerful and authoritative.
The ICG said that Boko Haram was driven out of much of the territory it held in 2014. The government and the authorities, however, must now focus on reintegrating women affected by the jihadist movement.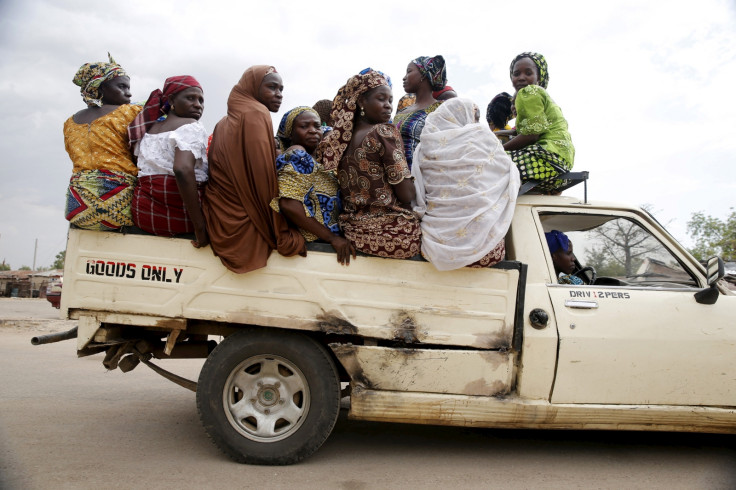 Nigerian psychologist Fatima Akilu said that the women who joined Boko Haram are far more difficult than men to reintegrate into their communities as they now enjoy power and freedom that they never had before.
"Exclusion and abuse of women may undermine military gains and mean that they have same kind of grievances that pushed many to join Boko Haram in the first place.
"The state and civil society must improve the situation for women affected by Boko Haram, both victims and perpetrators, and ensure they play a role in rebuilding the northeast," Depagne said.