A mother has told of the "heart breaking" moment she sank into the mud at her baby son's grave and had to be pulled out by relatives, losing her shoes to the sludge in the process.
Michelle Marshall was paying tribute to her son Bailey on what would have been his 12th birthday when she plummeted into the wet, sandy ground above his resting place.
In an emotional Facebook Post, the Northern Irish woman, said: "I am more angry right now than I've ever been.
"It is my son's 12th birthday today and I went to his grave in Ballyvester Cemetery with his flowers and balloons and ended up being buried in it nearly up to my knees.
"I had to be pulled out by my sister and another man and don't even have shoes anymore. They are buried with my son!
"You can't imagine what it feels like to go to your baby son's grave to be faced with this on his birthday. I am completely broken hearted."
Marshall also posted pictures of the incident online showing the sorry state of Bailey's grave, which appears to be completely flooded. They also show her buried up to the knee in the quicksand-like ground at the cemetery in County Down.
Bailey was born prematurely on New Year's Eve 2005, and died a month later from a an infection.
Marshall told the BBC the grave had always been a "sludgy mess" because of what she believes is poor drainage at the site. She added that matters had got worse recently after a new grave was plotted next to Bailey's.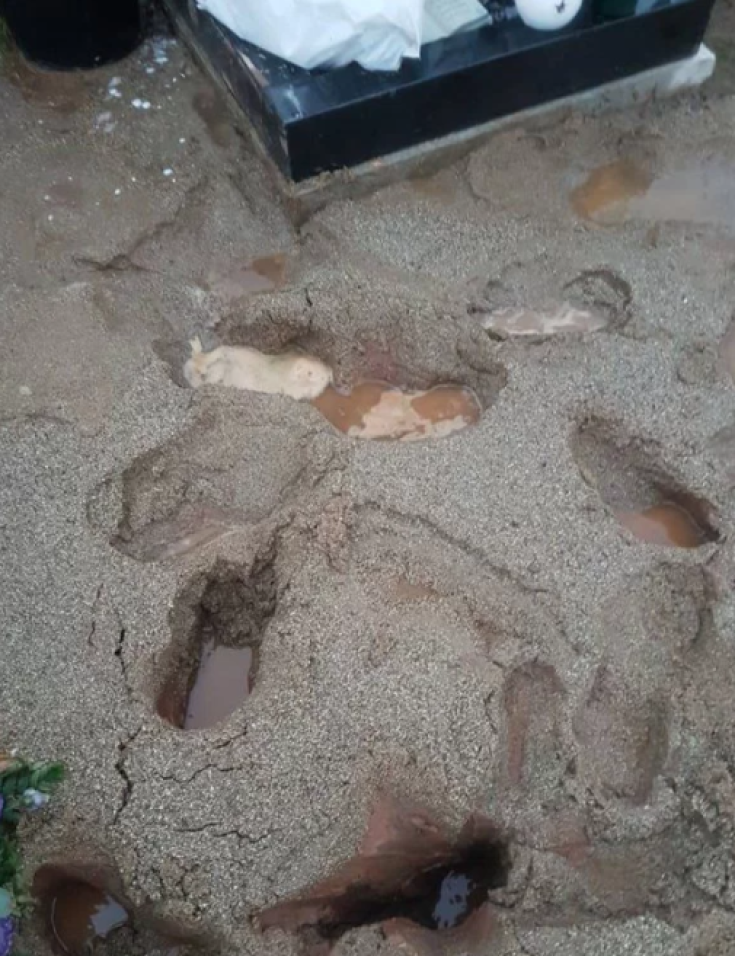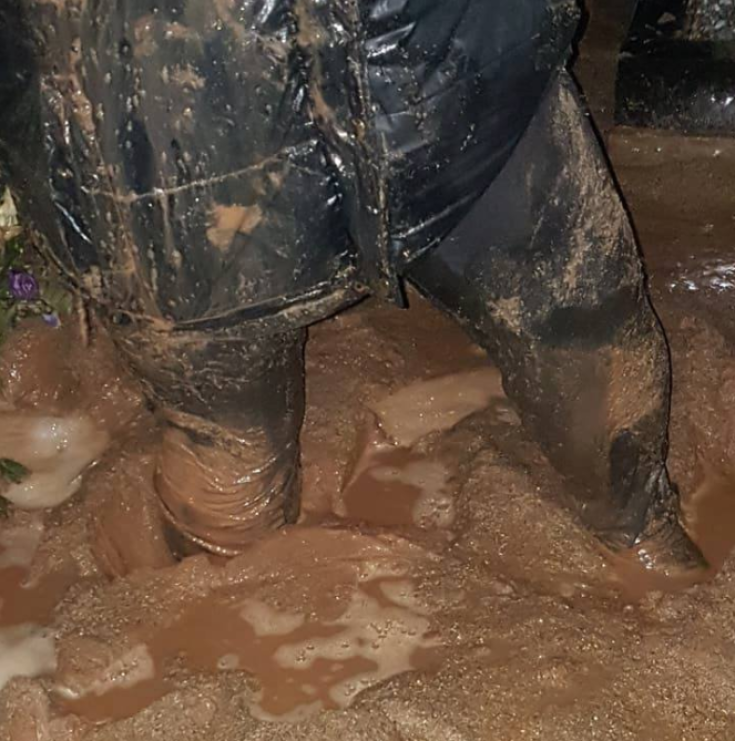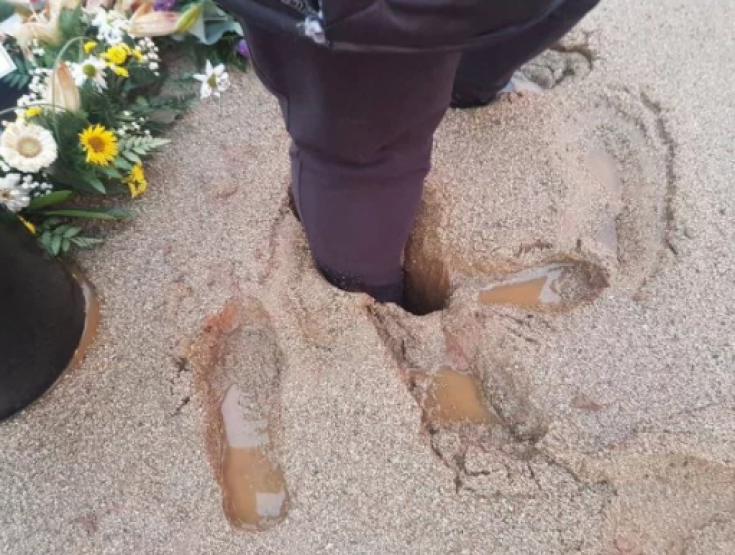 She later wrote on Facebook that the council had been in touch to apologise and have promised to rectify the situation
Ards and North Down Borough Council Spokesperson Laura Johnston said: "The council appreciates how distressing the situation is for Michelle and her family and recognise the need to provide a solution.
"Areas of Ballyvester Cemetery experience groundwater problems during periods of high rainfall. After inspection of the cemetery today it is evident, due to recent heavy and sustained rainfall, that there is a significant amount of standing groundwater which has impacted accessibility to a small number of graves."
It is not known whether Marshall's shoes have been retrieved.