Forgetting your birthday was the first warning sign, which only highlighted their laid back attitude to sharing the housework. Then the argument with grandma over how to light the Christmas pudding which somehow culminated in a drunken monologue about Brexit was the straw that broke the camel's back. 2018 is the year you finally need to get a divorce.
It's a scene that will likely stoke anxiety in more of us than would like to admit it, as the fault lines in our relationships are exposed during the festive period. It's why lawyers call the first Monday after Christmas "Divorce Day", as potential clients make enquiries so they can start fresh in the New Year. Law firm Irwin Mitchell, for instance, reported in 2016 that enquiries about divorce spike by 25% in January compared with the average month.
And while "Divorce Day" may well partly be a convenient self-fulfilling marketing ploy for lawyers - just like Blue Monday is a hangover from a 2005 campaign by a travel firm - the number of divorces has been rising since the 1970s.
The latest official UK statistics from 2016 showed that over 100,000 people got divorced that year, up by 5.8% the year before. And Relate, the counselling service, also receives more calls during January than any other month.
But while divorce is generally seen as a negative thing, putting dying relationships out of their misery is often better for both parties in the long run, despite the initial pain.
"We know that when they're strong, relationships are good for our physical health, mental health and wellbeing, but by the same token, poor quality relationships can have the opposite effect," Martin Burrow, a counsellor at the relationship advice charity Relate, tells IBTimes UK.
"Our research has found that one in five UK adults is in a distressed relationship. Encouragingly though, Relate's new report with eharmony, Being Single in Britain Today, found that two fifths of respondents agree that they would rather be by themselves than with the wrong person."
Lisa Phillips certainly agrees. The 47-year-old divorced her husband of two years, with whom she says she was besotted, after discovering he was sleeping with her neighbour.
"I chatted to my neighbour's husband who informed me that my husband and his wife had gone away for the weekend together to Europe. I thought that my husband had actually gone to Wales to visit his dad," Phillips, now a life coach based in Australia, told IBTimes UK. "I was devastated," she said.
Her husband's infidelity and the breakdown of her marriage plunged her into a state of depression which lasted for months. "It felt like not only had I lost my husband, but lost my home and my car as well. I also felt rejected, unlovable and betrayed."
The breakdown of Cori Josias' marriage, meanwhile, was more gradual. "We got divorced because although we had a lot in common, I had reached a stage where I no longer recognised myself," the 61-year-old teacher and singer told IBTimes UK.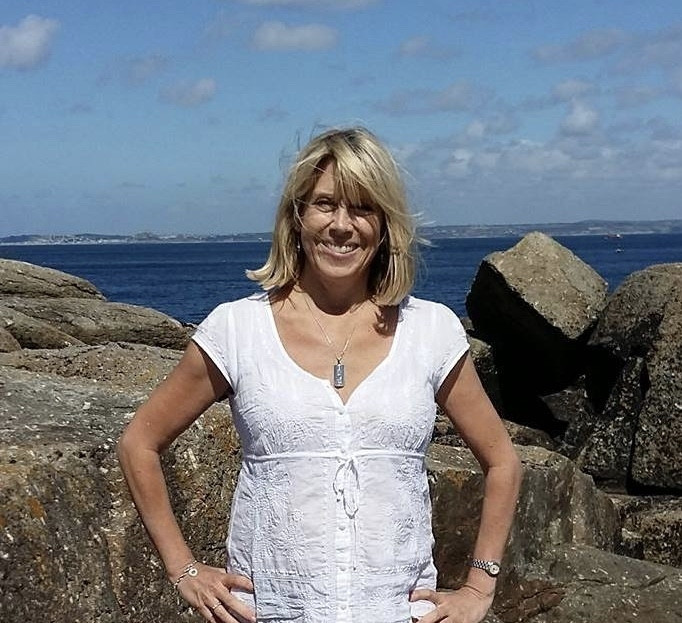 "It became harder and harder to fit into the role I had taken on. He was quite traditional in his approach to work and family life, and very risk averse, but I had an entrepreneurial mindset: take risks, work hard, and reach for the stars. He also wasn't keen on my Buddhist practice." Despite seeking the help of a counsellor, they decided their relationship couldn't work.
"It took me a very long time to decide, but after about 10 years of sitting on the fence, I realised it was time to take action and decided to separate. I probably should have done so sooner, but I lacked the courage," said Josias.
But despite the hardship, neither woman regrets her choice.
"I personally believe that the purpose of a relationship is to promote growth and fulfilment as well as developing a profound connection," said Josias. "True love is found in deep respect for another person's dreams and goals. Two people don't have to be the same, but they do need to want what's best for each other."
"It took some time but looking back, my self-esteem was really low while I was married," said Phillips. "I had put my husband on a pedestal and my whole life was about being married. I don't think I had a real identity then - so it began a real journey of self-discovery for me. It was like I had to really fall apart in order to rebuild again."
Still, no one is saying that deciding to end a relationship is easy.
"Ask yourself whether you can truly be yourself around your partner or if you feel like you have to put on a persona in order to be 'right' for them," suggests Burrow.
"One way of checking this is to think about how open you can be with your friends or work colleagues compared to your partner, do you feel equally relaxed with each?"
"It might be healthier to think about your relationships as a flowing thing rather than something that's fixed," he adds. "If it's fixed then the minute it's over it may feel that's because someone has failed in some way. Rather than regarding the end of your relationship as a mistake consider what you've learnt and how you'll take this into a new relationship."