Not so long ago, finding a partner on a dating website was regarded as an embarrassing last resort with the air of being the last picked in gym class. Now the phrase "we fell in love after he Super Liked me on Tinder" wouldn't bat an eyelid. But as online dating apps have exploded in popularity, there has also been a worrying rise in sexual assaults.
The number of sexual crimes related to online dating rose from 14 to 106 between 2011 and 2016, according to figures from UK police forces seen by Sky News in 2017. A year prior, the National Crime Agency revealed a six-fold increase in reports of online-dating related rape offences, rising from 33 in 2009 to 184 in 2014. One extreme example is that of Stephen Port, who used dating app Grindr to lure in and murder men.
At the time, Sean Sutton of the NCA's Serious Crime Analysis Section indicated that an increased willingness to come forward about sexual violence may have partly caused the spike. But a possible "deliberate targeting of online sites and apps by offenders who commit sexual assault" couldn't be ignored. Sutton pointed to "some evidence of coercion and persuasion being used by offenders to encourage (often reluctant) victims to meet sooner than they would like".
Taking heed of the apparent connection between online dating and sexual assault, apps have emerged that promise to better protect daters. Among them is Gatsby, which bills itself as the first dating app to ban criminals and sex offenders.
Launching six months ago in the US, Gatsby's security algorithm scours publicly available data records and rejects potential users on the sex offenders register and with past convictions.
"We must put online daters' security first, because if we don't then who will?" commented Joe Penora, the CEO and founder of Gatsby, in a recent statement.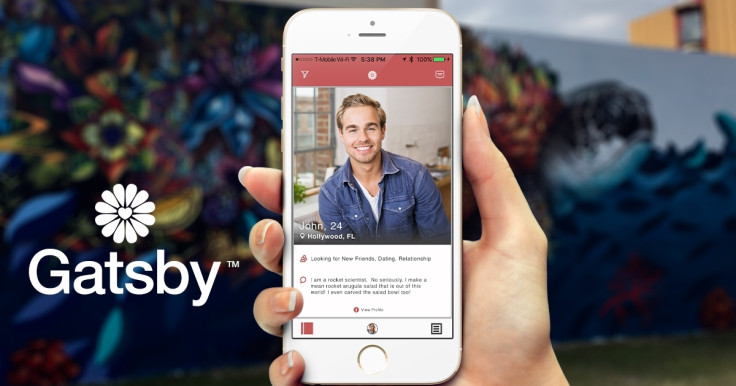 But does banning those with prior convictions really keep us safe? And is it really fair for, say, someone who shoplifted a decade ago to be deemed as an equal threat to a serial rapist?
Teela Sanders, a professor of criminology at the University of Leicester, isn't convinced. She has examined the US of ID verification systems in the US that are often used by sex workers to weed out those with convictions and anything reported in the media. "But there is a problem," she tells IBTimes UK.
"How do you tell from publicly available information if someone is a sexual predator? This is a major concern and it would be unethical for app developers of the ID verification industry to shout about the idea that they could prevent sexual offenders contacting them. There are many ways that technology can assist people to be safer and keep in contact with others, but at the same time there is no way of knowing if someone has predatory intentions."
David Vermeulen, the CEO of dating app the Inner Circle agrees that such processes could lull users into a false sense of security. Unsurprisingly, he believes that Inner Circle's method of closing the pool of members by verifying users via their LinkedIn and Facebook profiles to connect friends of friends is a better tool. He says it creates a self-policing community.
"In situations of domestic abuse, most abusers never receive criminal sentences and have perpetrated violence in past relationships," he tells IBTimes UK.
Similarly, the London-based dating service Mai Tai harnesses online data before accepting users because they say relying on individuals to disclose accurate information leaves sites open to abuse. But banning convicts is a step too far. "It's good to know exactly who is registered on your site but an ex-convict can still fall in love," Mai Tai founder Shar Fuller tells IBTimes UK.
Penora, the founder of Gatsby, disagrees. He defends the safety net provided by banning sex offenders and ex-prisoners, which he says far outweighs the false sense of security this may create.
"If we were the only dating app out there, I would have much more sympathy for those who have been convicted of petty crimes," he tells IBTimes UK. "But since there are hundreds of dating apps out there, when it comes to Gatsby we are serving a niche. I do however believe that every social network and dating app should ban sex offenders."
Still, even he admits that Gatsby, nor any other tool for prevention, is foolproof.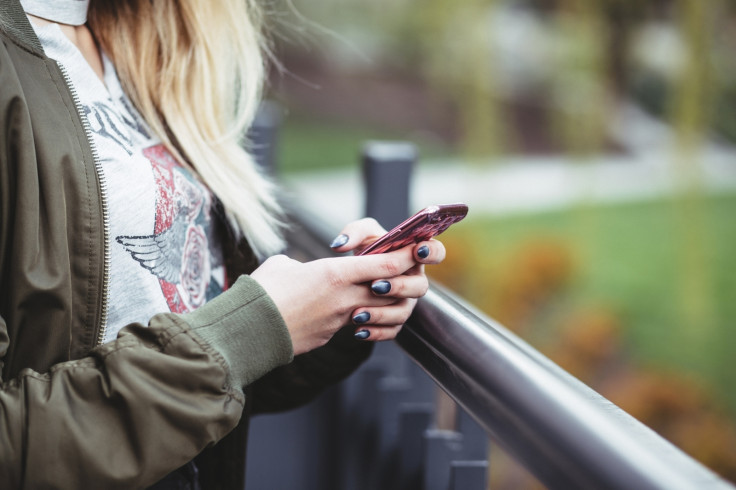 "Trust your gut, if something doesn't feel right get out of there," he says. "We recommend taking your own transportation, don't give out your number for the first date. If you are using a dating app use the messaging system provided. Always let a friend or family member know when you're going, where you're going and share the information about your date. Including their name, picture and other information."
To Katie Russell, a spokesperson for Rape Crisis England, an app that vets users closely and bars sex offenders is "brilliant", she tells IBTimes UK. But she's emphatic that sexual assault is an issue more more complex than one app can solve.
"If someone had committed a sexual offence against children they would never be able to work with children and it's appropriate for sex offenders to not be allowed to use a service entirely designed to give them access to people to form sexual and romantic relationships." She commends Gatsby for taking responsibility as a private, profit making company for making its services safer.
"Sending a strong message to would-be perpetrators that they are not welcome and that the site is vigilant is definitely a positive step in the right direction.
"With any kind of sexual violence prevention tool and initiative there is the element of a false sense of security. Sadly we know violence happens in all sorts of context and that in 90% of cases the perpetrators are known to and trusted by the victims, for instance a friend, family member, or a colleague. And there is no kind of hard and fast foolproof way to prevent sexual violence. The power purely lies with the perpetrator.
A more effective way still of preventing sexual violence is by ensuring both men and women understand consent.
"There are predatory sex offenders who will target a dating apps because they think someone who is on a dating app and has had alcohol will be less likely to report sexual violence. We need to get that out of our collective minds. No matter how you behave it's always your right to give or refuse your consent at any point, and if anyone ignores that and violates your rights they are 100% in the wrong." As ever with such complicated issues, prevention seems better than the cure.