DJ Khaled may not be in the spotlight on stage or the main focus of his music videos but his name is a force to be reckoned with in the music industry. The rapper, producer and of course DJ is marking his 40th birthday today (26 November) and all corners of hip hop will no doubt come out in force to celebrate.
The stars aligned in 1993 as the musician, real name Khaled bin abdul Khaled, met Lil Wayne and Birdman, who would go on to form the YMCMB family, in a New Orleans record store and a long-standing friendship was formed. The Gold Slugs hitmaker went on to become a successful radio DJ in various cities before landing a gig as the resident DJ for hip hop collective Terror Squad, which comprised Fat Joe, Big Pun and Remy Ma, to name a few.
However, Khaled began to stand out on his own in 2006 when he released his debut album, Listennn... The Album before being appointed president of Def Jam South in 2009. So far, Khaled has released eight albums in total with his highest charting entry on the US Billboard 200 chart being his 2012 LP Kiss The Ring, which boasts features from the likes of Kanye West, Meek Mill, Chris Brown, Big Sean and Nas.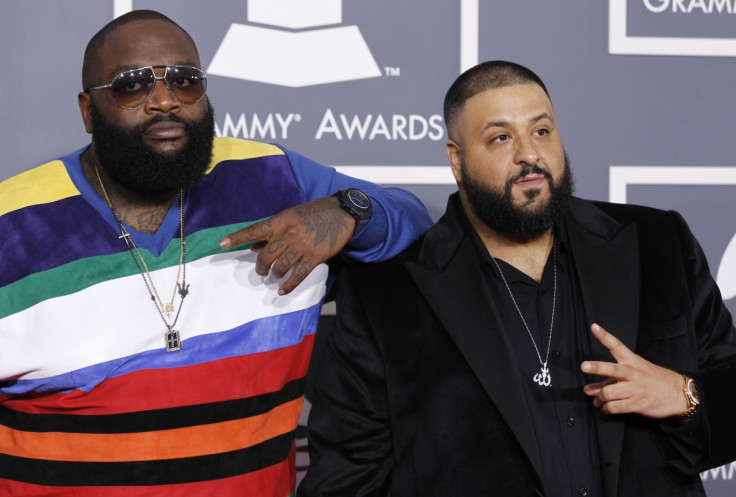 Securing a large number of high-profile names in the hip hop industry on single records and albums has become a signature for Khaled, who has previously insisted he does not focus on getting the most famous artists, such as Jay Z and Drake, to appear on his songs.
He once told Complex: "I just make good music. I don't know how many people will be on the record. I just wake up, go in the studio, and the energy is right and the beat is telling me to put these 10 other people on our record. I just do that, and then it sometimes ends up being a posse track, but I call it a DJ Khaled track. I ain't ever called it a posse track."
Still, Khaled can not deny he is one of the most well-connected people in the genre. He has collaborated with Rick Ross eight times but their relationship extends well beyond the microphone.
In 2010, Birdman signed Khaled to Cash Money while taking on the DJ's We The Best Music Group label as a subsidiary. Clearly, Khaled is a strong businessman but a question mark has always lingered on what it is he does exactly – is he a producer, rapper or DJ?
In his own words, Khaled once stated: "There are beatmakers and there are producers. I'm a producer. I put together amazing records, whether that's finding the beat or putting the right hook on there, and picking the right artists on the record. That's me being an A&R. And I'm making sure that they give me their best. A Khaled record is always the best."
Watch the music video for DJ Khaled's single No Slugs: