Nintendo's next console, codenamed NX, will launch in March 2017 but will not be unveiled at next month's E3 trade show. Instead the company is taking The Legend Of Zelda to the Los Angeles showcase, and apparently little else. This was all revealed to investors last week in what was an uncharacteristically business-like way for the beloved company to reveal news − and fans are concerned.
Nintendo is a special gaming company held in a different regard to its contemporaries and held to different standards. It also operates in a wholly different way to the likes of Microsoft and Sony, so there's always great scrutiny of its decisions and practices. Its ongoing dry spell is a source of worry and frustration, but is the company in crisis?
No, it is not. That's the short answer, but it is a company in a major transitional phase ahead of a product launch that, if mishandled, certainly could lead to crisis.
Last year was a fairly barren one for Nintendo, with only a handful of releases on Wii U and 3DS. Given we've known about NX since March 2015, the assumption has always been that this was a lull ahead of a new console launch later in 2016. That's not the case any more, leaving Nintendo with an equally sparse year ahead.
After the commercial failure of the Wii U – which was in trouble as soon as they announced the awful, confusing name – the NX needs to succeed. Through the enormously successful Wii, DS and the lesser success of the 3DS, the company can certainly afford to ease on the breaks in the run up to NX, but fans are restless.
Clearly, Nintendo's focus is on the NX and it is directing its resources on that console. It's a console launch they need to get right in terms of hardware, software and marketing. Typically the stage of E3 is for the biggest games releasing later this year, and given reports are pointing toward Sony and Microsoft announcing PS4 and Xbox One hardware revisions, why should Nintendo vie for attention when it can lay out all it needs to closer to the actual release, and garner all the attention, instead of just a sliver?
Truth is E3 isn't the big deal it used to be, and companies are slowly moving away from it. E3 used to promise "mainstream" exposure, but typically what that means is (and this is a point Jeff Gerstmann has made multiple times recently on the Giant Bombcast) news reporters writing stuff like: "Video games are a big deal down here in Los Angeles where E3 etc..." Games are more mainstream than ever now, and if you're going to get your news out there, it makes more sense in a now-predominant online space for companies to make big announcements when and where it suits them best.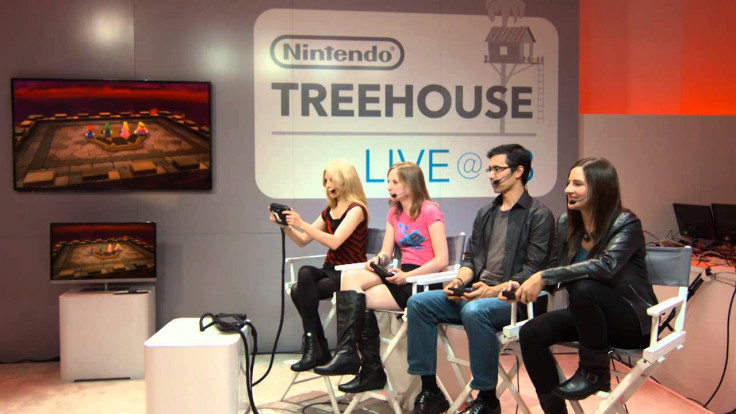 Nintendo was the first company to make a major step moving away from E3. It was the first firm to drop their press conference for an online broadcast. Sure, the last two E3 Nintendo Direct shows have been poor, but that doesn't take away from it being the better, more modern way to announce news. Of course, there's an excitement about live press conferences, and they can suit certain announcements (product reveals, surprise announcements) but it doesn't matter when you're announcing or showing off something like Paper Mario U or Pokémon Sun and Moon.
Nintendo isn't going to be a major presence at E3 this year because it doesn't need to be. The NX reveal will be huge news no matter what, so why should it show its hand early just because E3 is where such announcements are traditionally meant to take place?
If Nintendo has a problem at the moment, it's communication with fans. Through its Direct broadcasts Nintendo has spread its news more evenly throughout the year, made it easier to control leaks and generally it has done a bang-up job with the videos themselves, production-wise.
Fan concerns come from the lack of communication this year. When NX was announced we were told "no news until 2016" and now the assumed (never announced) E3 venue of the reveal has turned out not to be the place, fans are hungrier than ever to learn more. It's a completely understandable response.
So Nintendo isn't in crisis; it's just biding its time. Naturally fans and investors have been concerned by the lack of output, but those concerns will be long forgotten when Nintendo starts to finally lift the lid. When it shows off a new Zelda, a new Mario (it's overdue), the new Pikmin and much more – all this will be forgotten.
For all the latest video game news follow us on Twitter @IBTGamesUK.