The BBC have announced David Bradley, who played the role of Argus Filch in the Harry Potter series, will play the lead role in Dr Who: An Adventure in Space and Time, to mark the 50th anniversary of the popular television show. The 70-year-old winner of the Laurence Olivier Award will be joined Jessica Raines, from the BBC1 drama series Call the Midwife.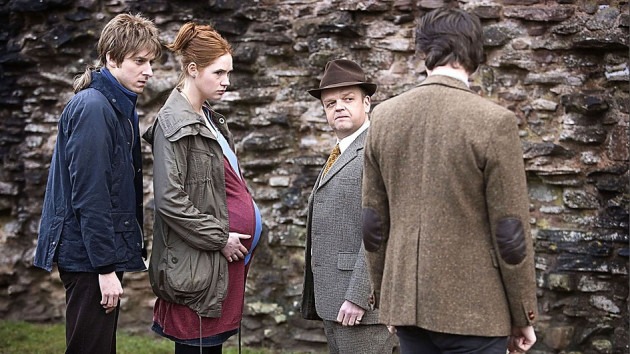 A statement on the BBC Blogs reads:
"An Adventure in Space and Time' will tell the story of the genesis of Doctor Who - first aired on 23 November 1963 - and the many personalities involved. The BBC's Head of Drama Sydney Newman, credited with the creation of the show, will be portrayed by Brian Cox (The Bourne Supremacy, The Bourne Identity) and the producer, Verity Lambert, by 'Call the Midwife' star Jessica Raine. The director of the first ever episode, 'An Unearthly Child', Waris Hussein, will be played by Sacha Dhawan (History Boys, Last Tango In Halifax).
Bradley will play the role of the legendary William Hartnell, in this dramatised account of Dr Who's early years and its creation. Hartnell was the first actor to play Dr Who, for a four-part commissioned series on BBC.
An Adventure in Space and Time is to be directed by Mark Gatiss and co-produced by BBC America. BBC have confirmed the show will be aired "later this year" and there are rumours circulating that suggest the episode will be to be aired on 23 November, to coincide with the date of the first ever show in 1963.
The episode will begin filming in February, at the BBC's Television Centre before shifting to Wimbledon Studios.
Bradley is no stranger to the Dr Who series, having played Solomon in the 2012 episode - Dinosaurs on a Spaceship. The veteran thespian was ecstatic on hearing the news.
"I'm absolutely thrilled. When he [Mark Gatiss] asked if I would be interested, I almost bit his hands off. William Hartnell was one of the finest character actors of our times and as a fan I want to make sure that I do him justice. I'm so looking forward to getting started," Bradley said.
"What a cast. I'm utterly delighted that everyone's favourite Time Lord will be in such stellar company," Gatiss exclaimed. The 46-year-old is also the writer for the episode and he is excited at the opportunity to televise the tale of how an "unlikely set of brilliant people created a true television original".