Recently more than ever, there has been a cry for more LGBT representation on both mainstream television and film and now it seems as if some outlets are finally listening. Upcoming Doctor Who spin-off Class will have an openly gay lead character, revealed its young-adult author and creator Patrick Ness.
In between paying his own personal tributes to those who lost their lives and loved ones in the recent Orlando shooting, Ness took to his Twitter account to share the news, rhetorically asking: "Been asked if Class will have LGBT representation in it. Will a lead character with a boyfriend who he kisses & sleep with & loves do?"
He went on to pay more reference and respects to the tragic incident committed on Sunday 12 June, explaining that while they had intended to keep that aspect of the show a secret up until closer to the air date, it didn't seem like holding it back was very important anymore, given the circumstances.
As the news was heard, Ness addressed all of those who then praised him for the inclusion of LGBT individuals in the upcoming show, writing: "Gosh, what a lovely response! I just want to try and tell stories about characters I love. That's how I start anything."
This new outing won't mark the first Doctor Who spin-off that features a LGBT character at the forefront of its storyline either. As many Whovians will remember, Torchwood saw John Barrowman's Captain Jack Harkness embark on a romantic relationship with Gareth David-Lloyd's Ianto Jones for the majority of the show's four series run.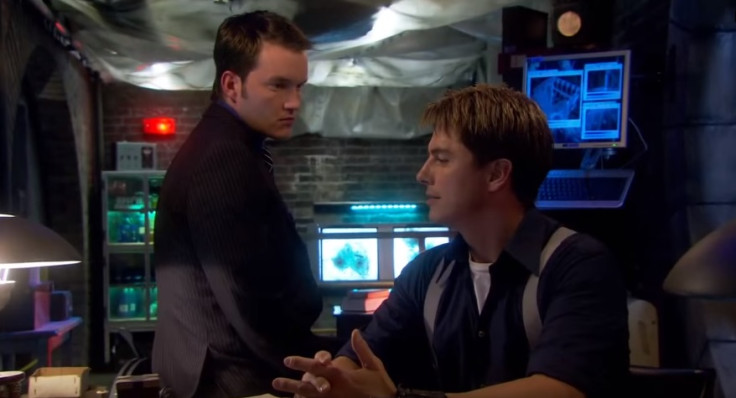 Class will centre around four students attending Coal Hill School, as they struggle to deal with typical teenage problems, focusing on friends, family, school work and sex... as well as potentially facing the end of human existence too, of course.
The Night Manager's Katherine Kelly is set to appear as a "powerful" teacher, while Nigel Betts will feature in an unknown role.
The leads will be played by relative newcomers Vivian Oparah, Fady Elsayed, Sophie Hopkins and Greg Austin and Silent Witness's Paul Marc Davis will also star in a villainous role as The Shadow Leader. Filming on the series started back in April.
The school itself is directly linked to the more recent flagship versions of Doctor Who, as it was former companion Clara Oswald's workplace but it's actually been present in the show's universe since the very beginning. It was even the setting for the programme's very first episodes, initially broadcast in November 1963.
"I can't wait for you to meet the characters of Class, all of em," Ness concluded in his social media unveil. "All their sorrows & joys & goofiness & loves & losses. Roll on Autumn..."
For more entertainment news follow A-List on Twitter @Alistinsider