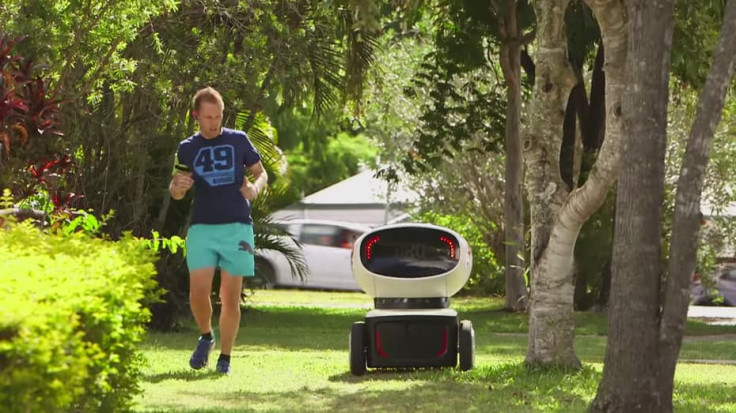 Domino's Australia has taken the tech route with the introduction of the world's very first pizza delivery robot. The prototype, dubbed Domino's Robotic Unit or DRU, was unveiled on 17 March in Brisbane.
Although DRU is currently at the prototype stage, the mere existence of a robot pizza delivery droid spells the beginning of the end for the pizza delivery boy. Domino's developed DRU in collaboration with an Australian startup, Marathon Robotics.
Marathon Robotics took an Australian military robot and gave it a makeover, which included new technology made specifically for the robot. DRU was also housed with Domino's GPS tracking data, which is used by delivery staff to track customer location and deliver food on time.
DRU struts around on four wheels and comes with a sensory system that makes use of lasers to navigate its way around objects in its path. The pizza delivery droid has been designed such that it is able to make its way to a customer's address, unassisted, to make a delivery. DRU can move at a speed of up to 20km/h and is designed to make its way on footpaths, bike paths and trails.
DRU also comes equipped with a nifty customer authentication system, which involves customers inputting a security code into their smartphones, which in turn would send a direct command to the delivery droid to unlock its storage compartment and deliver the pizza. Say goodbye to all those accidentally delivered (free) pepperoni pizzas that you (guiltily) accepted and enjoyed.
Domino's began testing its pizza delivery robot concept in 2015, which was born with a microchip and a unique idea, the Guardian reported. This is not Domino's first tryst with technology. In May 2015, the fast food chain's US branch came up with an innovative ordering option, which allowed customers to order a pizza by simply tweeting the pizza emoji.
So far, Domino's has not disclosed a date or time for when it intends for DRU to begin making deliveries, either in Australia or any of its other global branches.