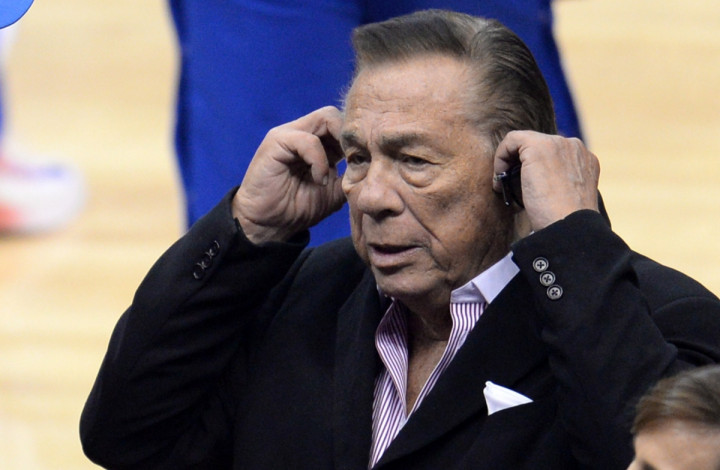 Donald Sterling, the owner of basketball franchise Los Angeles Clippers, has reversed his decision to sell the team, after finding out that the sale would not lift the National Basketball Association's (NBA) life ban on him.
Sterling would also pursue his lawsuit against the NBA, the Associated Press reported citing his lawyer, Maxwell Blecher.
Earlier, former Microsoft CEO Steve Ballmer offered a record price of $2bn (£1.2bn, €1.5bn) in a bidding war to own the Los Angeles Clippers.
The franchise was put up for sale after the association fined $2.5m and banned Sterling for life from the league after racist comments he made became public.
Blecher told AP that Sterling had decided not to support a deal to sell the team to Ballmer. The deal was brokered by Sterling's wife Shelly, who is a 50% co-owner of the team through a family trust.
Blecher noted that Sterling's changed his mind after coming to know that the NBA would not revoke the ban and fine after the sale.
In a statement released to NBC News titled "The Team is not for Sale," Sterling said: "From the onset, I did not want to sell the Los Angeles Clippers. I have worked for 33 years to build the Team."
"I love the team and have dedicated 33 years of my life to the organisation. I intend to fight to keep the Team."
Soon after the NBA ban, Sterling sued the league and sought damages from it, claiming the association had violated his constitutional rights by relying on information from an "illegal" recording.
However, he decided to drop the case after agreeing to the sale to Ballmer.
In the statement, he apologised for the "hurtful statements I made privately" and slammed NBA commissioner Adam Silver.
"I believe that Adam Silver acted in haste by illegally ordering the forced sale of the Clippers, banning me for life from the NBA and imposing the fine. Adam Silver's conduct in doing so without conducting any real investigation was wrong," he said.
"The action taken by Adam Silver and the NBA constitutes a violation of my rights and fly in the face of the freedoms that are afforded to all Americans."