Donald Trump quotes: The US presidential candidate's views on Islam, Judaism and Christianity, in his own words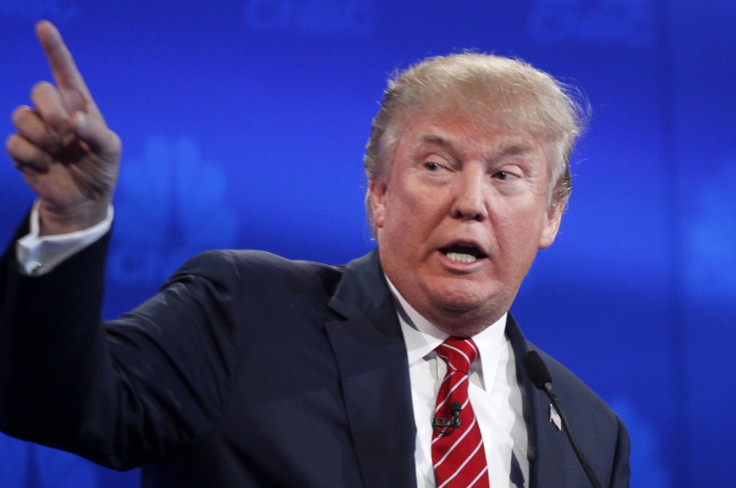 Donald Trump's proposal to close US borders to all Muslims has not gone unnoticed, but Islam isn't the only religion to be given the Trump treatment. Here we take a look at the tycoon's top 10 comments about religious groups.
While the US presidential hopeful probably likes to think of himself as a messiah of sorts, it's not recommended to take his views on religion as gospel.
We begin with the comments that "trump" them all – why he would impose a total ban of Muslims entering the US:
Until we are able to determine and understand this problem and the dangerous threat it poses, our country cannot be the victims of horrendous attacks by people that believe only in Jihad, and have no sense of reason or respect for human life.
He later went on to provide "proof" his idea was needed by claiming Muslims were turning areas of Paris and London into "no-go zones":
If you look at Paris [it's] no longer the same city it was. They have sections in Paris which are radicalised where they police refuse to go there because they're petrified. We have places in London and other places that are so radicalised the police are afraid for their own lives. We have to be very smart and very vigilant.
This was by no means the first time Trump caused controversy with his thoughts on Muslims and Islam. It's been brewing for a while. In a 2011 interview he said of the Quran:
The Quran is very interesting. A lot of people say it teaches love… But there's something there that teaches some very negative vibe… Now I don't know if that's from the Quran. I don't know if that's from someplace else. But there's tremendous hatred out there that I've never seen anything like it.
Earlier this year Trump elaborated on his belief that the world suffered from a "Muslim problem", which he expressed to Fox interviewer Bill O'Reilly:
You can be politically correct if you want, but are you trying to say we don't have a problem? Most Muslims, like most everything, I mean, these are fabulous people. But we certainly do have a problem, I mean, you have a problem throughout the world. It wasn't people from Sweden that blew up the World Trade Center.
And then there's his belief that President Obama may have hidden his birth certificate from the public because it said he was a Muslim:
Somebody told me – and I have no idea if this is bad for him or not but perhaps it would be – that where it says religion it might have 'Muslim'. And if you're a Muslim, you don't change your religion, by the way.
But Trump is not all anti-religion. In a 2011 interview with Christian Broadcasting Network, he gave his insight into which religion he thought was the best:
I believe in God. I am Christian. I think The Bible is certainly, it is THE book. It is the thing. I think religion is a wonderful thing. I think my religion is a wonderful religion.
He prompted accusations of stereotyping Jews by telling a recent gathering of potential Jewish donors:
I'm in a different position to the other candidates, because I'm the one candidate – I don't want any of your money. I want your support, but I don't want your money.
And on the fact that his daughter, Ivanka Trump, had converted to Judaism in 2009, he admitted it wasn't "in the plan".
I want to thank my Jewish daughter. I have a Jewish daughter. This wasn't in the plan, but I'm very glad it happened.
A full seven months before he called for Muslims to be barred from the US, Trump tweeted what could have been prophetic advice to himself:
The US has enough problems without publicity seekers going out and openly mocking religion in order to provoke attacks and death. BE SMART.
And finally, back in 2000, he gave yet more good advice for the today's Trump in an interview for Advocate magazine:
I try to treat everybody equally and fairly. Maybe that's why I can count men like Muhammad Ali, Joe Frazier, and Sammy Sosa as my friends. When you hang with people who are different from you, you get an appreciation for other cultures.
© Copyright IBTimes 2023. All rights reserved.