Donald Trump's name removed from Dubai golf course and development after Muslim comments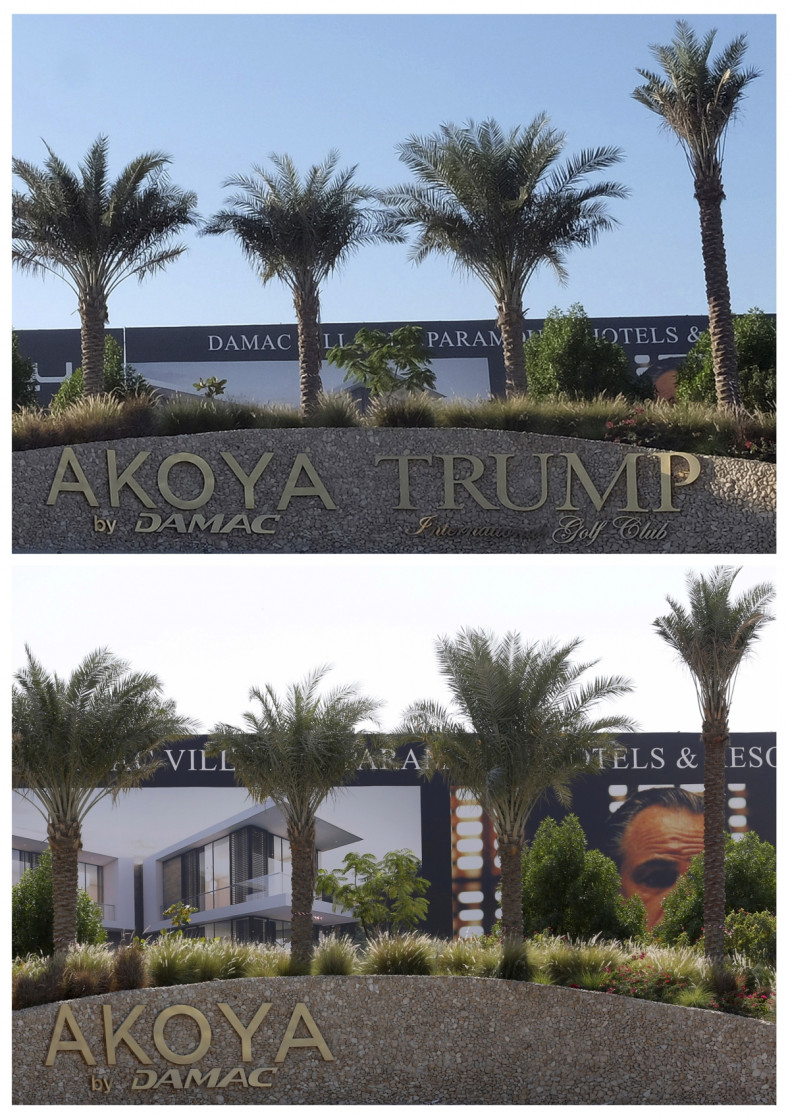 A billboard featuring American presidential hopeful Donald Trump has been removed from a Dubai golf course and housing development after his controversial remarks calling for a ban on all Muslims travelling to the US.
Damac Properties reportedly took down the billboard at the Akoya development site, where Trump is licensing his name and image for a housing project and two golf courses worth $6bn (£3.9bn). It once showed Trump in mid-golf swing and his daughter Ivanka.
A picture taken on 11 December by UAE's The National news site depicted the empty board next to another billboard calling the development "The Beverly Hills of Dubai". The Trump International Golf Course sign that was displayed across the gate house in gold lettering on a stone wall was also pulled down and left lying on the sandy ground.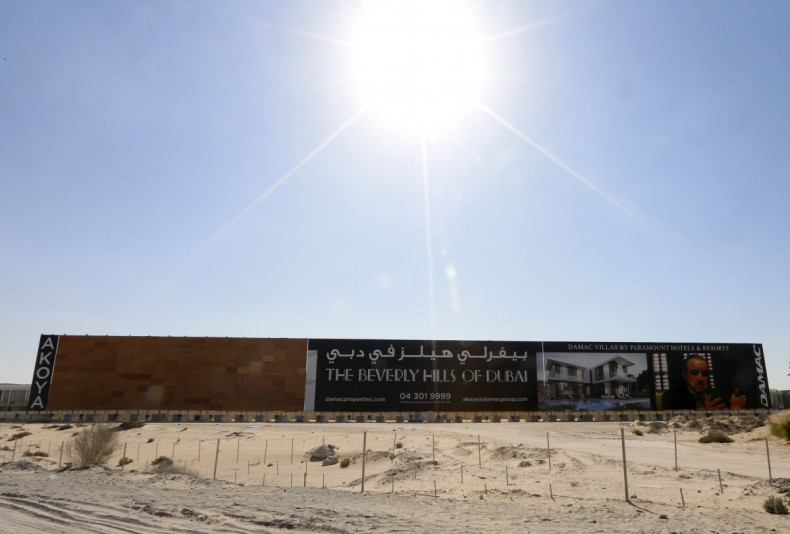 Damac Properties originally said it would stand by Trump amid the backlash from his anti-Muslim proposals.
"We would like to stress that our agreement is with the Trump Organisation as one of the premium golf course operators in the world, and as such we would not comment further on Mr Trump's personal or political agenda, nor comment on the internal American political debate scene," Niall McLoughlin, vice-president of Damac, told CNN.
However, Trump's comments and the fact the Damac shares fell 3.6% on 10 December might have changed their minds.
The International Golf Club conglomerate, due for completion in 2016, will feature a 30,000 sq ft, state-of-the-art clubhouse which will reportedly be the largest of its kind in Dubai.
The removal comes after Lifestyle, a Dubai-based home-decor chain, said on 9 December it was removing all Trump-branded products from its 195 stores across the Middle East, Africa and elsewhere in the region. It reportedly cited "recent statements in the US media" as the main reason behind the decision.
Trump's products were a "table lamp in antique brass with crystal drops" and a decorative box with a "brilliant plume of a peacock ... redecorated in gold finish for an exclusive look".