Donald Trump wants Apple to make iPhones, iPads in US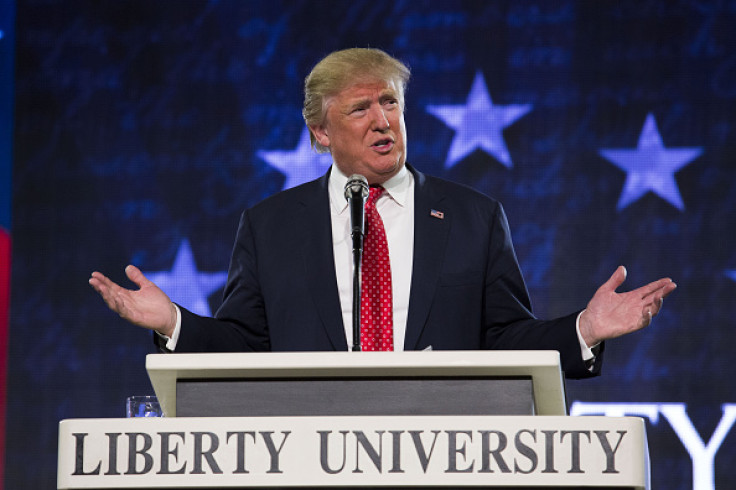 Donald Trump, the Republican front-runner for the presidential nomination, now wants Apple to make its iconic products such as the iPhone and iPad in the US. At a rally at Liberty University in Virginia, the controversial leader said such a move would bring back lost jobs.
Trump has long held the view that Apple should move its manufacturing base back to the US. He believes, apparently, that to create more jobs for American people, US tech companies must bring back manufacturing previously outsourced to China and other countries. His plan to ring in a new era of technological industrial revolution involves coercing Apple, for example, to "build their damn computers and things in this country".
Although Trump's idea may appeal to some, it is uncertain how even a president of the country can accomplish what seems an insurmountable task of forcing multinational corporations to switch production lines from one continent to another. At present, even the president has no power to ban any organization from outsourcing.
Tim Cook, Apple's CEO, said in an interview in December 2015 that the company chose to manufacture its products in China, not just for cheaper labour. China has, he pointed out, invested heavily on ramping up its manufacturing and vocational skills, making it the Mecca of the manufacturing goods sector.
To carry out his idea, Trump would have to create policies and regulations that would in essence, alter the existing trade and economic systems, which would also impact the global economy, according to a report by Gizmodo.
Still, Trump seemed very confident about getting tech companies like Apple to switch their manufacturing bases back to stateside. But he did not explain how.
© Copyright IBTimes 2023. All rights reserved.