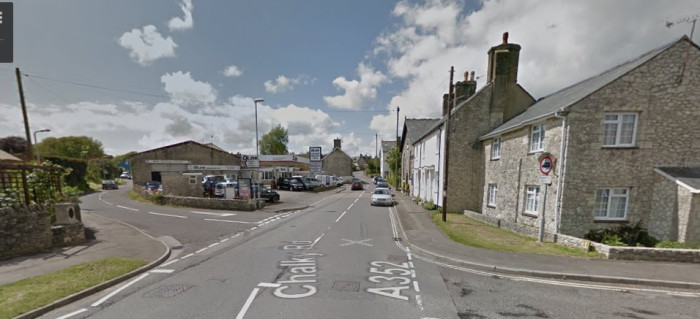 Police in Dorset have arrested a man and a woman on suspicion of murder a week after a two-year-old toddler died after being taken ill at a house in Broadmayne, four miles outside Dorchester. Police were first called to the scene in the picturesque village by paramedics at 10.28am on 26 May. The boy was rushed to Dorset County Hospital where he died. Initially police said there appeared to be no suspicious circumstances but following a "suspicious" post-mortem yesterday (1 June) arrested a couple both aged 21.
In the first statement on 27 May police said: "At this time the cause of death is unexplained and therefore officers are making enquiries into the circumstances of the death. Police are working together with the family and medical specialists to understand what has happened. The coroner has been informed and no arrests have been made."
However following the couple's arrest Detective Chief Inspector Sarah Derbyshire, of Dorset Police's Major Crime Investigation Team, said: "I can confirm that following the post-mortem examination yesterday, Wednesday June 1 2016, the tragic death of this young boy is being treated as suspicious and a murder investigation, led by the Major Crime Investigation Team, has been launched as a result."
As part of the investigation into the young boy's death the property is being searched by detectives. The identities of those concerned have not been released but the police sought to reassure the local community.
Mike Darby, of DorchesterPolice, was quoted by the Dorset Echo as saying: "I appreciate the incident has impacted on this close-knit community, but it is important we understand the full circumstances surrounding the death. An investigation has been launched and there may be some police presence in the village while detectives carry out their investigations."
Darby warned local people to be careful about what they posted on social media. "I would also like to remind the public that certain legal constraints apply as people have been arrested in connection with this investigation. Therefore Dorset Police would hate for anyone to accidentally impact on the investigation by posting well-intended but inappropriate comments on social media."
Anyone with information is being asked to call Dorset Police on 101 quoting incident number 26:107. Alternatively, call the free and anonymous Crimestoppers line on 0800 555 111.