Dota 2 The International 2016 breaks eSports prize money record with $18.5m prize pool and counting
Battle Pass and in-game item sales reach record heights for Valve's MOBA ahead of premier tournament.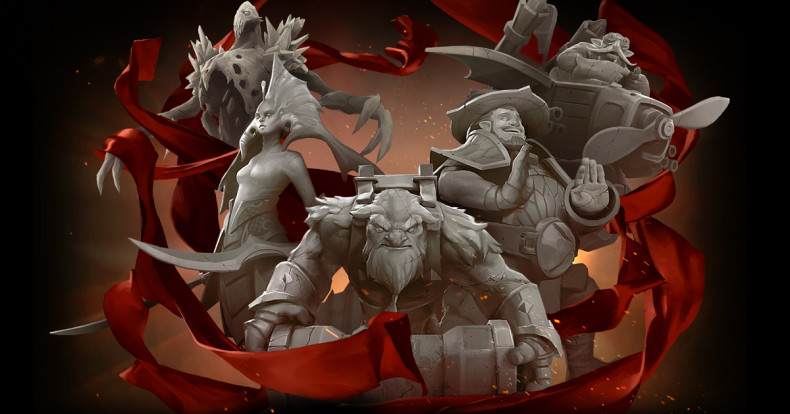 This year's premier Dota 2 tournament, The International 2016, will guarantee its winning team the largest prize pool in eSport history, having topped last year's record of $18,429,613.05 (£12.7m). The record-breaking prize pool ticked over the magic mark on Wednesday 27 July at around 1.30am BST.
With the exception of an initial $1.6m (£1.2m) contribution added to the pot by the game's developer/publisher Valve, the rest of the prize money accounts for 25% of the total revenue generated from sales of an in-game Battle Pass for the MOBA. The remaining chunk of revenue goes directly into the developer's pockets, meaning Valve is currently set to profit from the pass sales to the tune of over $55m (£41m).
A website developed by Team Secret's Matthew Bailey has been tracking the prize fund's hourly progress as well as that of several over Dota 2 and CS:GO competitions. The graph shows several spikes that coincide with releases of Battle Pass 2016-exclusive cosmetic items, battle level bundles, unique quests and other in-game bonuses.
This year's Battle Pass event has tasked players with levelling up to unlock the higher tier rewards. Additional level boosters also contribute to the overall prize money, with five extra levels costing £1.79, 11 for £3.55 and 24 for £7.19.
Starting from 16 May, Dota 2 players started with the initial Battle Pass bundles, which started at £7.19 for the base version and offered players the chance to obtain Immortal Treasures of different rarities and several in-game effects. Those who were looking for an early boost could grab the level 50 Battle Pass instead for £18.99.

As well as the swathes of sought-after in-game goodies, any dedicated players that earn a level 1000 Battle Pass will be invited to receive 'The International 2016 Collector's Aegis', an exclusive 1/5th-scale alloy replica of the championship prize.
The International 2016 tournament main event is scheduled for 3-11 August, with the finals being held between the 12-13 August at Seattle's KeyArena. The tournament, now in its sixth year, will be streamed on Twitch, YouTube, within the Dota 2 client and on various TV networks around the world.
The annual competition has historically drawn millions of viewers and with a record-breaking prize pool up for grabs, the hotly-contested tournament is shaping up to be a dream event for Dota fans.