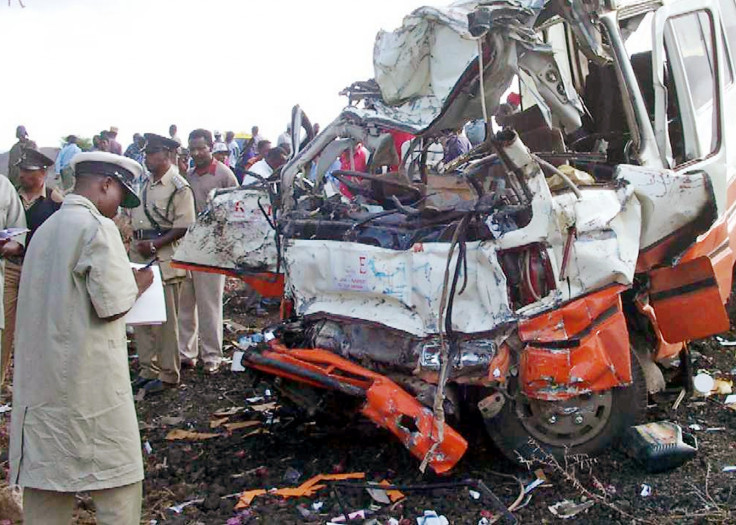 At least 34 people, were killed when a school bus crashed out of control and down a ravine, according to Tanzanian police.
The accident happened in Karatu, in the northern region of the country, and four other people are believed injured in the crash.
According to Deutsche Presse Agentur, the bus veered off a steep road near Karatu town, in Arusha region on Saturday (6 May). Regional police commander Charles Mkumbo said the vehicle then plunged into a river.
"The accident happened when the bus was descending on a steep hill in rainy conditions," Mkumbo said.
"We are still investigating the incident to determine if it was caused by a mechanical defect or human error on the part of the driver."
Theresia Mahongo, Karatu District Commissioner said the school bus plunged into the Marera gorge. This is around 150 kilometres from Arusha city, which is the main gateway to Tanzania's tourist destinations of Ngorongoro crater and Serengeti National Park.
Officials said 32 young students, two teachers and a bus driver had been killed. Authorities report that all bodies have now been recovered.
Local media pictures show pictures of the bus on its side, down the ravine.
President John Magufuli sent a message with his condolences to families of the victims "at this time of tragedy and grief."
The children were travelling by bus from their school in Arusha to sit for an exam on Saturday. All were students at the Lucky Vincent School in the town of Arusha. Director of the school Innocent Mushi, said the dead included 12 boys and 17 girls.
Several other children are severely injured and recovering from their injuries in hospital.
President John Magufuli said in a statement that the accident was a "national tragedy".
He added: "This accident extinguishes the dreams of these children who were preparing to serve the nation, it is an immense pain for the families involved and for the whole nation."
Africa has one of the highest numbers of road deaths per capita in the world. In Tanzania, 3,574 people were killed in traffic accidents, according to AP.