At least 70 people have been injured in Brooklyn, New York City in a train derailment at the suburb's Atlantic Terminal. Officials said the train ran into the terminal at 8:30am. The three dozen or so injuries sustained in the accident on the Long Island Rail Road line (LIRR) were said to be minor.
NBC 4, the US news outlet's local New York subsidiary, has reported that the majority of those involved were treated at the scene.
It also said that commuters were showered in glass as they waited at the Atlantic Terminal during rush hour.
"I don't know, all I remember is being on the floor," one women who witnessed the collision told the news channel.
Many caught up in the crash were treated for back and neck injuries. The worst affected were carried away by the emergency services on stretchers.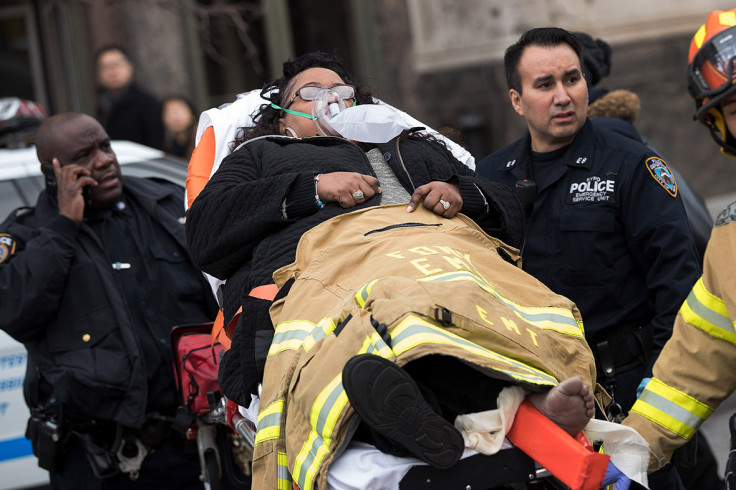 Images shared on social media showed the train, which crashed off track six into the adjacent platform, wedged in at an angle. A small amount of smoke billowed out of the carriage into the station as emergency crews arrived. Windows were shattered and steel doors were bent at the station.
The LIRR said in a statement as events unfolded that passengers should expect delays in and out of Atlantic Terminal following the crash. Other services at Jamaica Station and Babylon Station were also affected because of passengers with unspecified medical problems arriving there, the Metropolitan Transport Authority said.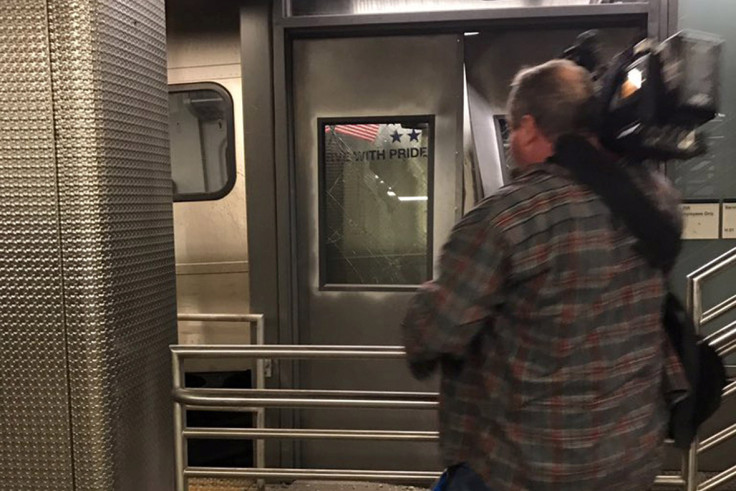 Other photographs shared on social media have shown traffic outside the Brooklyn station at a virtual standstill as fire crews and teams of ambulances respond.
Four months ago, a crash at Hoboken in the nearby state of New Jersey saw one person killed and 100 others injured after a transport train ploughed into a platform, also during the morning rush hour. The platform at the station was almost completely destroyed after the train hit a metal pillar supporting the building's roof.