At least 32 people have been killed after a seven-storey building collapsed in Mumbai, the financial capital of India, on Thursday (31 August) morning. Heavy rains have lashed the city for the past three days, which in turn triggered floods, causing traffic disruption.
It was not immediately clear if the Arsiwala building on Maulana Shaukat Ali Road in the Bhendi Bazar area in south Mumbai was linked to the flooding in the city, but authorities suspect water logging in the narrow streets could have weakened the old structure.
The collapsed building was 117 years old, according to the Times of India newspaper. The building had also received an eviction notice about six years ago from the municipal corporation, which has a list of all precarious structures in the city.
The upper floors of the building was occupied by five families. The structure also had a kindergarten on the first floor and two commercial establishments, including a sweet mart, on the ground floor.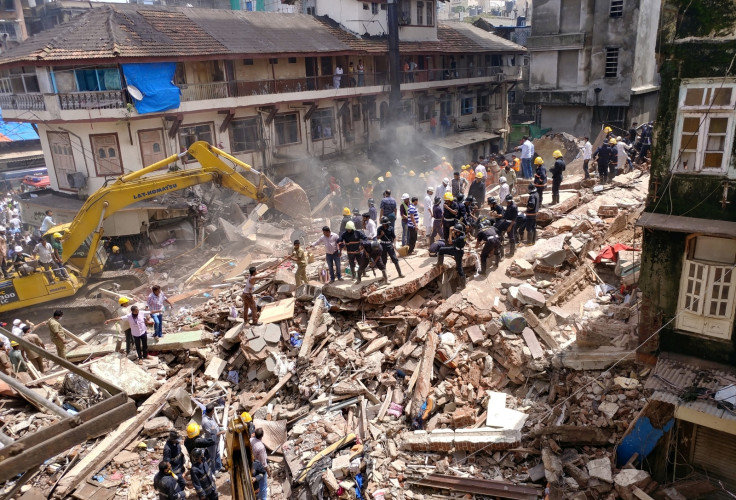 Rescue workers had pulled some 13 people alive out of the rubble by Thursday evening, but some more were feared trapped. The fatalities included a three-year-old child.
A municipal officer told local media that they received a call about the building collapse at around 8.40am local time (4.10am BST).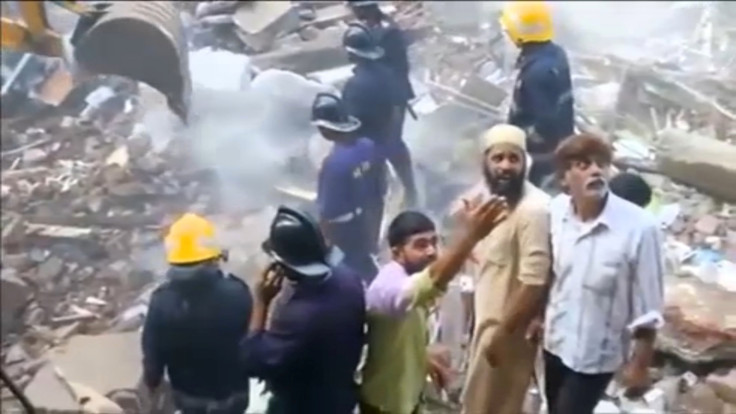 "We immediately rushed fire brigade personnel to the site to rescue the trapped people. We fear that several people are trapped under the debris," the official said.
The affected area was cordoned off as the building is located in a congested area. Some adjacent buildings were also vacated as a precautionary measure.
A 45-member team of the National Disaster Response Force (NDRF) was rushed to the scene. They have been joined by 10 fire engines, firefighters and rescue workers, local officials told reporters. Six rescue workers were reportedly injured during the search operation.
The Maharashtra state government has said it would conduct an inquiry into the accident and also take measures to rehabilitate those living in similar dilapidated buildings in the city.