US veteran Darryl Lewis, who was captured by government intelligence services in the Democratic Republic of the Congo (DRC) earlier this year, has sued Congolese Justice Minister Alexis Thambwe Mwamba and the head of the secret services, Kalev Mutond, for torture, it has emerged.
There had been growing uncertainties over whether the DRC prosecution would carry on with a trial of opposition presidential candidate, Moise Katumbi, regarding the allegations that he hired foreign mercenaries.
On 4 May, Mwamba ordered the country's general prosecutor to open a case against Katumbi, alleging that 600 US mercenaries – including Lewis –had entered the country as part of an opposition plot to destabilise President Joseph Kabila's government.
It later emerged that on 24 April, Mwamba had arrested Lewis and three of his colleagues during a rally for Katumbi in Lubumbashi, the nation's second largest city and Katumbi's eastern stronghold. The authorities moved the four men from Lubumbashi to the capital Kinshasa, where they were detained for six weeks before Lewis, who has always denied the charges, was released on 8 June after diplomatic negotiations.
Darryl Lewis: 'Tortured' to obtain 'a false confession'
In a turning point in the judicial saga, the security adviser has now accused the government intelligence agency Agence Nationale de Renseignements (ANR) of assaulting him and his colleagues and confiscating their belongings.
According to the 12-page complaint he filed on 29 July, Lewis alleges he underwent physical abuse during harsh interrogation at a jail in Lubumbashi. "The object of the interrogation was to obtain a false confession that Mr. Lewis was an American mercenary soldier," the complaint reads, according to the Courthouse news service.
The veteran also claims the intelligence agency tried to obtain false confessions from his colleagues to corroborate the "mercenary" narrative. In his complaint, Lewis alleges to have heard an ANR officer brutally beat one of his Congolese colleagues so badly during an interrogation that he could barely walk the next day. "During the beating, one of the ANR members came to the window of Mr. Lewis's cell and said 'you're next,'" the lawsuit reads.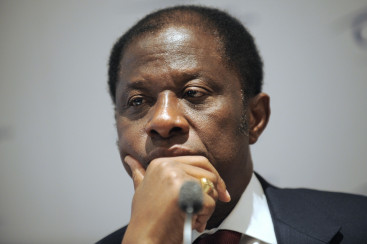 Darryl Lewis:
Sleep deprived and starved
Having been moved to a new location, Lewis alleges he was interrogated for 16 hours daily and that he suffered from "severe sleep deprivation" as "interrogations were timed to disrupt sleep".
Lewis, who says he was working for Katumbi as an unarmed security adviser, claims his captors slowly starved him with small, infrequent meals and denied him basic hygiene necessities. Additionally, the complaint states he was threatened with indefinite imprisonment.
"Mr. Lewis and other Americans have been singled out by defendants for persecution, false accusations, mistreatment, torture, illegal detention, and/or expulsion because they are Americans and, in the case of veterans such as Mr. Lewis, because they are veterans," the lawsuit reads.
Mwamba and Mutond are sued under the Torture Victim Protection Act.
The regime, meanwhile, has been accused of slapping opposition leaders, including Katumbi, with trumped-up charges.
The US Embassy in Kinshasa told IBTimes UK:"We are concerned that the Congolese government is using the case of a detained American to manufacture claims of US mercenaries in the DRC. We have absolutely no reason to believe such claims. Mr Lewis has been detained by Congolese authorities since 24 April."
Lewis' attorney was not available for comment on 2 August.
Katumbi was flown to on 20 May to Johannesburg in South Africa to receive medical treatment a day after the Congolese authorities issued an arrest warrant for him, over mercenary claims. On 25 July, Thambwe Mwamba warned Katumbi – a political ally-turned-rival backed by the G7 opposition group – he would be arrested if he returned to the country.