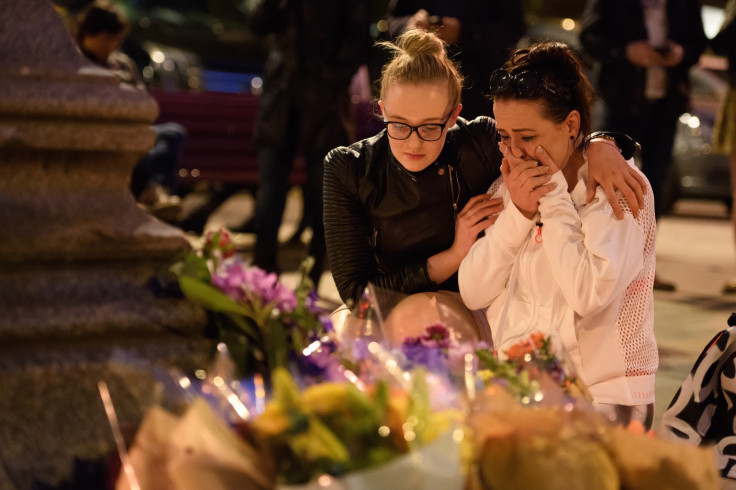 A tweet claiming that Ariana Grande will pay for the funerals of the victims of the bombing at her Manchester Arena concert went viral and was picked up by several newspapers and publishers online soon after.
The tweet, published on Wednesday 24 May at 1am, comes from an account named @ArianaDailyWW, which declares itself to be "your best source for Ariana Grande! latest, news, videos, photos and more".
The account was started on 14 May, when it retweeted an original post from the pop star.
The account was very active during the past week, and before and after the concert, tweeting about the gig and its aftermath, although it never interacted with any other Twitter user.
Universal, Ariana Grande's music label, was contacted by IBTimes UK but would not give a comment, and there has been no official statement either by the American singer's staff or by the company.
The tweet spread not only among the British media but also among British and American celebrities and influencers, who shared and amplified it.
For example, the story was tweeted by Perez Hilton (who has 6.6 million followers) and the British online celebrity Jack Mulligan, who has nearly 500,000 followers on Twitter.
Although Hilton mentioned in his article that the tweet was posted by an unverified account, the title of the post is: "Report: Ariana Grande Offers To Pay The Manchester Arena Bombing Victims' Funeral Expenses". Mulligan just tweeted a photo of the singer and a caption. A number of other Twitter celebrities reported the rumour. As well as the celebrities, a number of accounts that tweet about Manchester or the singer continued to pick it up.
The story was widely reported by British media, some of them questioning the authenticity of it in the headline, and some others only within the text of the articles.
The original tweet was retweeted more than 35,000 times, but the number of articles from publishers has widened the reach of the dubious information exponentially, with media from all over the world sharing it.
The Ariana Updates! account tweeted for the last time at around 3pm on 24 May, announcing other news about Grande without quoting a source.
This article was written also thanks to the First Draft Full Fact collaboration for UK Election Watch project.