Duchess of Edinburgh breaks silence after her police escort kills elderly woman
Buckingham Palace said she is "deeply saddened to hear that Helen Holland has passed away."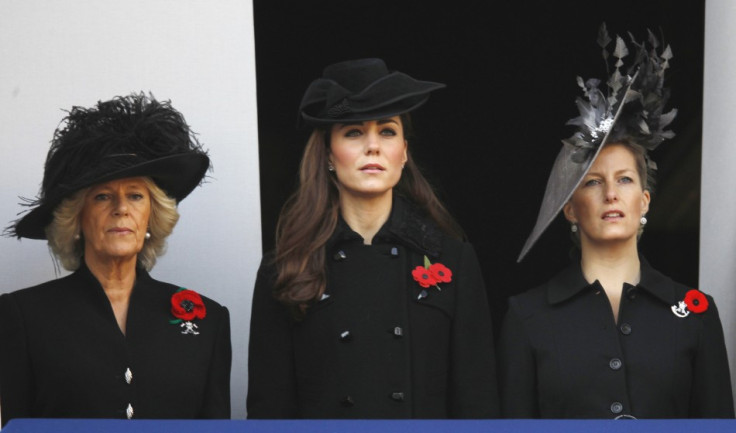 Sophie, the Duchess of Edinburgh, sent her condolences to the bereaved family of the elderly woman killed by her motorcycle escort.
"The Duchess of Edinburgh is deeply saddened to hear that Helen Holland has passed away. Her Royal Highness's deepest condolences and sympathies go to all of Ms. Holland's family," reads the statement from Buckingham Palace sent to the Associated Press. Sophie is reportedly expected to get in touch with the victim's bereaved family privately.
Helen Holland, 81, of Birchanger in Essex, was struck by the vehicle on May 10 while in a "safe route of [a] pedestrian crossing" in the intersection of West Cromwell Road and Warwick Road in Earl's Court. She was taken to the hospital in critical condition. She fell into a coma before she ultimately died from the severity of her injuries.
Her son Martin Holland told the BBC on Wednesday that his mother suffered "multiple broken bones and massive internal injuries." She fought "for her life for nearly two weeks," but the "irreversible damage to her brain finally ended the battle today."
Helen was a mother of four, a grandmother to ten, and a great-grandmother to seven. Martin said his mother had been visiting her sister in London when the tragic accident happened. Sophie previously released a statement on May 11, saying that she was praying for Helen's recovery.
"The Duchess's heartfelt thoughts and prayers are with the injured lady and her family. She is grateful for the swift response by the emergency services and will keep abreast of developments," the statement read and continued, "Further comment at this time would not be appropriate while the incident is being investigated."
Chief Superintendent Richard Smith, the head of the Metropolitan Police's Royalty and Specialist Protection Unit, also released a statement following news of the elderly woman's death.
"Officers know that their actions, both on and off duty, are open to scrutiny, and following our referral of the incident, the IOPC launched an independent investigation. We continue to cooperate with and support that inquiry," he said.
The Independent Office for Police Conduct (IOPC) has also appealed to witnesses to aid with the investigation. A statement from spokesperson Amanda Rowe posted on IOPC's website read, "Our investigators attended the scene and the post-incident procedures on the night of the collision, where we secured police body worn video which we are reviewing. We also oversaw the scanning and mapping of the scene by forensic investigators."
One eyewitness, Martin Hennessy, said he was "there soon after it happened and it was carnage." He claimed Helen was "flung about 40 feet along the road and paramedics were attending to her."
Meanwhile, over at Twitter, the public wants to know why the Duchess of Edinburgh was using a motorcycle escort when she allegedly did not have any royal engagements that day. They also wanted to know how fast the vehicle was running.
One wrote, "So the woman knocked down by Duchess Sophie's motorcade has died. Why is no one mentioning how fast the motorcade was going? Or the motorbike that hit her? Just think she died because they didn't want Sophie to sit in traffic. Makes it sound even more tragic than it already is."
Another commented, "Update. That woman has died. And what was Sophie doing that was so important that her security detail were driving like maniacs. A woman is now dead at the hands of a royal. Hope the woman's family sues the royal family for every penny its got!
The tragic accident happened after the Duchess of Edinburgh joined her husband Prince Edward and their two children at King Charles III's coronation ceremony in London's Westminster Abbey on May 6.
© Copyright IBTimes 2023. All rights reserved.