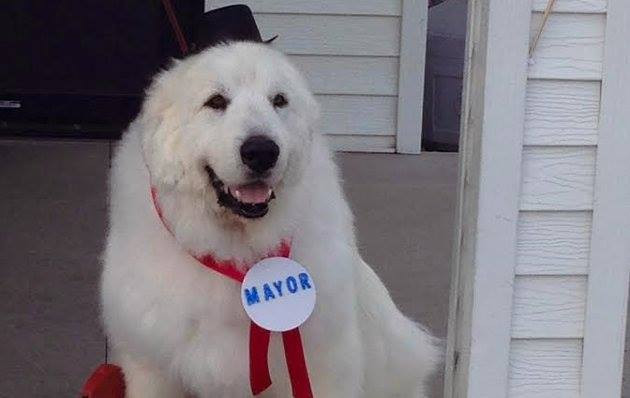 A dog named Duke has been elected as mayor of Cormorant, Minnesota by a landslide – but this is no new trick for the old mutt – it is his third election win. Duke won his first victory in 2014 as mayor of the small town when only 12 votes were cast.
Cormorant has a population of around 1,000, each of whom was able to cast a vote in the election by paying $1.
In this year's election every vote was for Duke, apart from one – which went to his girlfriend Lassie.
Duke's owner, David Rick, told WDay 6: "Three years ago, it happened by accident, it was a write in vote. You pay a dollar and you can vote."
Another resident of the town said she did not know who would run against Duke "because he's done such great things for the community."
The election took place at the sixth annual Cormorant Daze on Saturday – a yearly summer festival with classic cars, chainsaw carvings and charcoal grills.
Reports have so far not stated any of the nine-year-old French Pyrenees' policies but his popularity over his last two terms does not seem to have waned.