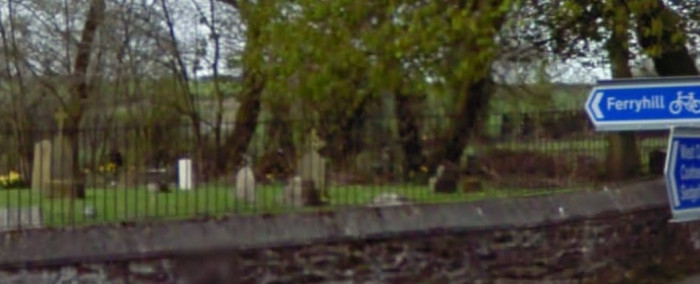 Police in Co Durham have appealed for information after skulls belonging to two brothers who each died aged 16 four years apart were removed from a grave. The grave of Levi Price, who died in 2001, and brother Gareth, who died in 2005, was dug up and their body parts removed in what police believe is a feud between two families of travellers.
Police were called on Saturday (21 November) and forensics experts were at the scene of the crime on Monday at a cemetery in Bridge Street, Metal Bridge, Ferryhill. Part of the graveyard - which has no church attached - has been closed off and tents erected as police sift the area for evidence. It is thought the crime was committed overnight (20-21 November).
There have been a number of violent incidents in the area recently in what is thought to be an ongoing feud between two local families. In October, masked men threw petrol bombs through the window of a local house - luckily the residents were away. In November in two separate incidents vehicles were smashed into houses. In one of the incidents a 17-year-old girl was taken to hospital. Now the police have appealed for the families concerned to make their peace.
Detective Superintendent Adrian Green said: "This is a sickening incident, an act of depravity which goes against every cultural and religious belief of decent people. The skulls have not been recovered and I would appeal to whoever has them or knows where they are to contact me. We believe this is part of a feud between members of travelling families, it has been ongoing for some time but this has taken things too far and I want to say to the community that this feud has to stop and stop now. This is an outrageous act and enough is enough."
Levi Price hanged himself in a garden shed in 2001. Gareth, who was distraught by his brother's death, hanged himself in a Young Offenders' Institution in 2005. At the scene of the crime one member of the family, Bridget Hanrahan said: "To be honest we're all shocked, I don't know what to say. We haven't got a clue why anyone would do this."