Duterte claims Filipino archbishop keeps mistresses, just like him
'Those priests, sons of whores, they keep preaching morality,' said Duterte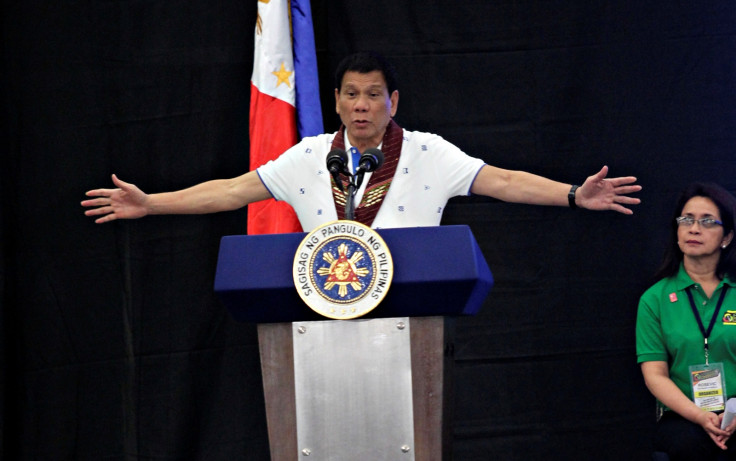 Rodrigo Duterte is well-known for his stinging outbursts and even US President Barack Obama has borne the brunt of more than one attack.
But his latest tirade shows that not even religious leaders are exempt from stern rebukes issued by the Filipino president after he called members of the clergy "sons of whores". Duterte also fixed his gaze on Davao Archbishop Fernando Capalla, who expressed concern over the deadly war on drugs.
Since Duterte came took office in June, more than 3,600 people have died in drug-related deaths. Despite a steadily rising bodycount, Duterte managed to achieve a 76% satisfaction rating in a survey released last week.
"Everybody that I know is worried about it. From my point of view, I think it's the question of violence, getting it into a spiral and it seems intensifying. Wrong is wrong even if everybody is doing it and right is right even if nobody is doing it," Capalla was quoted as saying by the Manila Times.
"I would like to ask him to listen to the people, to the poor people who are also suffering, he is the one who loves them and will do everything for them, they have something to say about what's happening, not just to the experts," he added.
But Duterte did not take kindly to the religious figure's criticism. "This Capalla, our bishop, we're just the same we both have mistresses," said Duterte. "They're bishops, I was a mayor. Those priests, sons of whores, they keep preaching morality."
Duterte said he was astounded by the opposition to the bloody crackdown on drugs by certain religious figures. But the defiant president vowed to carry on with the campaign.
"I'm really appalled by so many groups and individuals, including priests and bishops, complaining about the number of persons killed in the operation against drugs," he said in a speech in the southern city of Zamboanga. "If I stop, the next generation would be lost," Duterte added.
© Copyright IBTimes 2023. All rights reserved.